Perched on the northern-most tip of Lopud island, LOPUD 1483 enjoys an exclusive and private position overlooking the small harbour and islands beyond. This undiscovered island sanctuary has been designed as a place where history, art and botanical exploration ignite the senses. Sensitively restored from its 15th century incarnations, today LOPUD 1483 is a private, tranquil retreat that seamlessly merges history and heritage with privacy and sophistication.
The 13 original cells have been elegantly transformed into five private suites, each with its own bathroom and views over the ocean or out onto the monastery's medicinal gardens.
Thoughtfully restored using bespoke joinery and historic plastering techniques, the interiors effortlessly fuse handmade furniture by Italian designer Paoli Lenti with historic renaissance pieces from the Thyssen-Bornemiza collection. Walls are adorned with carefully curated contemporary art pieces from the TBA21 collection.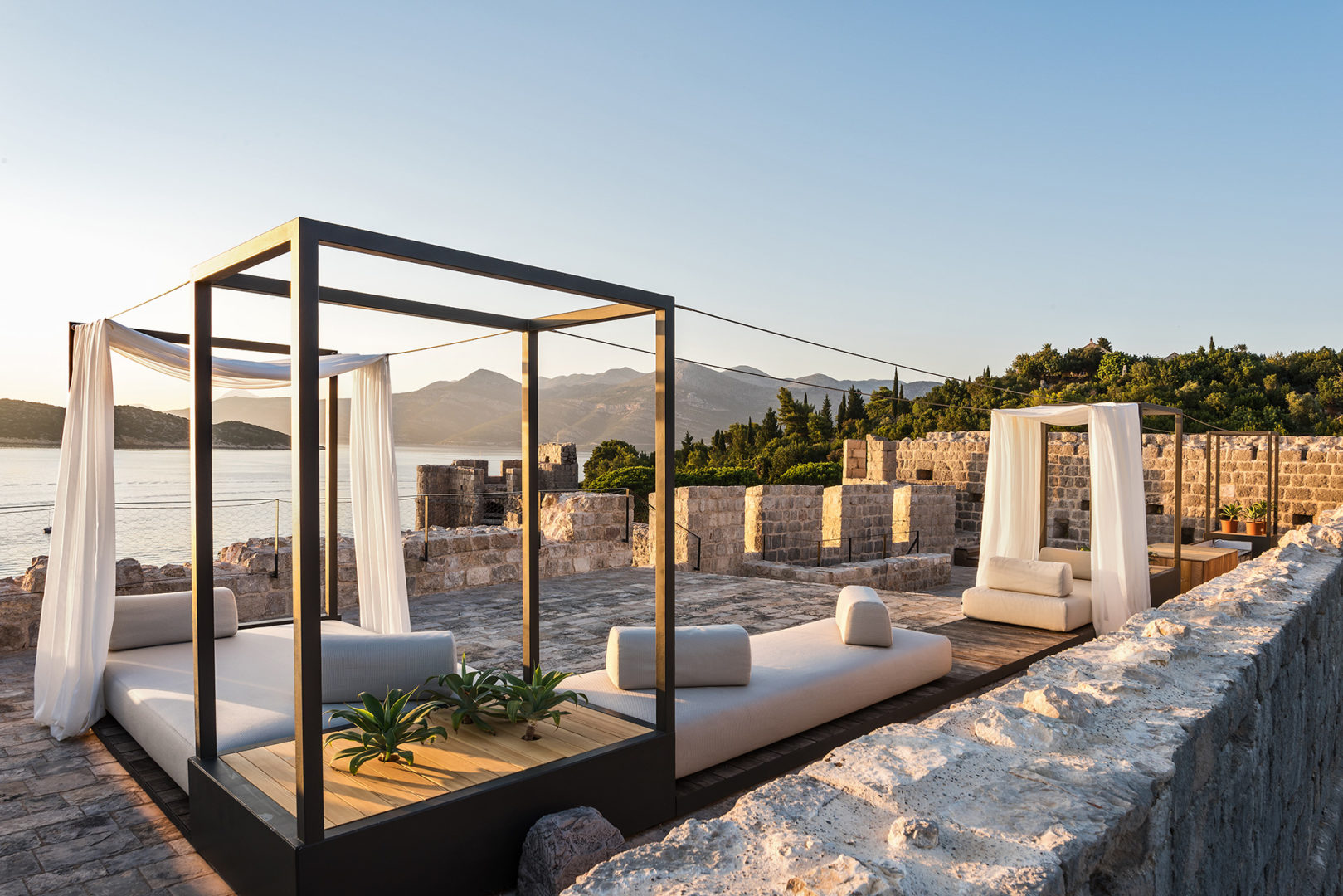 Lopud's elegance and simplicity is evident in every aspect of your stay, including the menus created by head chef Marin, using fresh, local produce and home-grown ingredients.
Al-fresco dining is central to the Lopud experience, from breakfasts on the sun deck and casual barbeques in the idyllic upper gardens, to drinks on the sunset terrace atop the ancient fortress, overlooking the surrounding Elaphiti islands.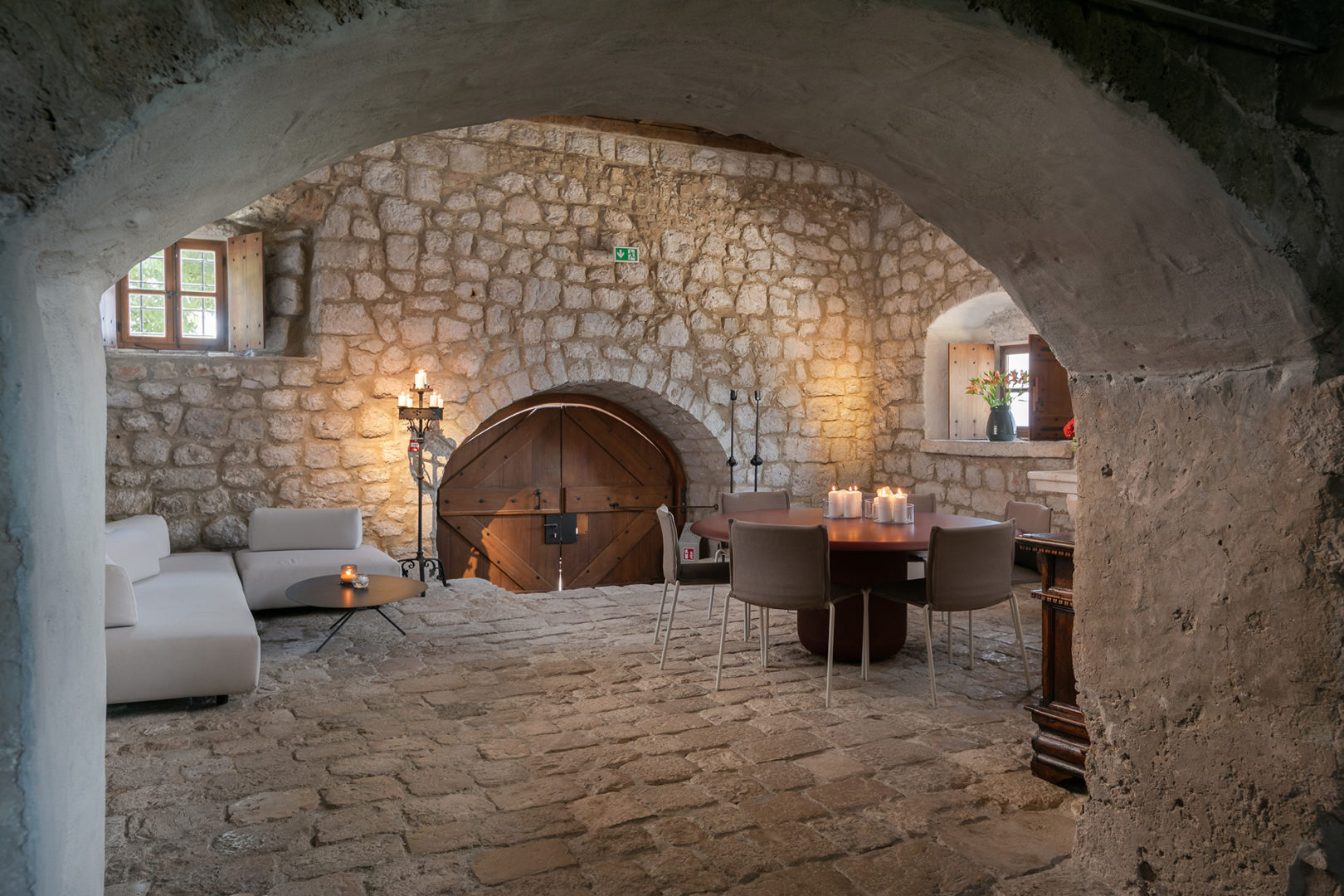 Guests choosing to dine inside can enjoy the hallowed surroundings and impressive art collection in the Refectory, or in the convivial surroundings of the Old Kitchen, dining on wood-fired pizzas straight from the traditional Croatian bread oven.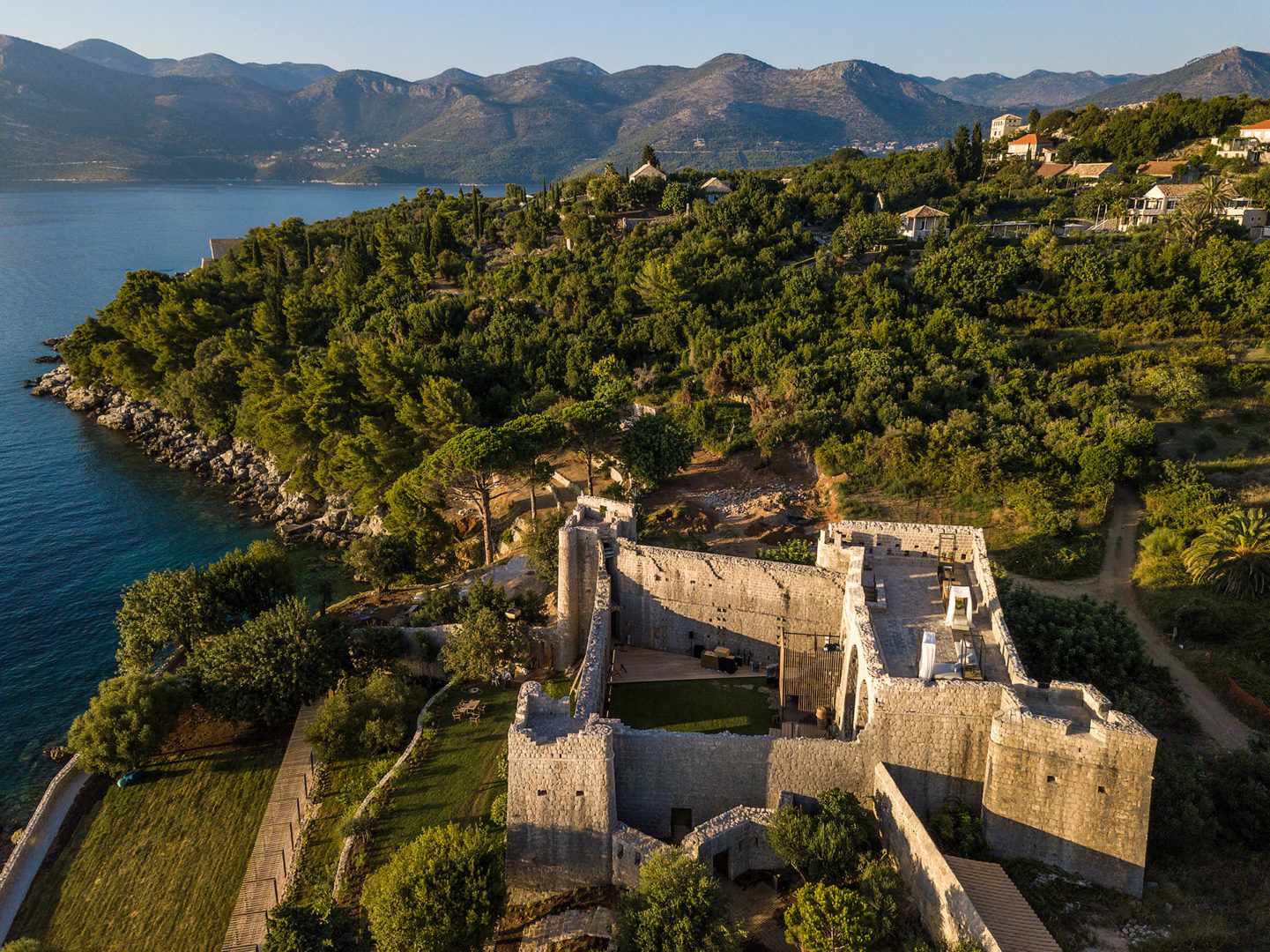 With its sweeping view over the sea, the fortress once protected the security of the island's inhabitants, providing shelter and a means of defence against the attacks of Ottoman pirates. From the top of the fortress, experience majestic views over the neighbouring island of Šipan and the national park on Mljet.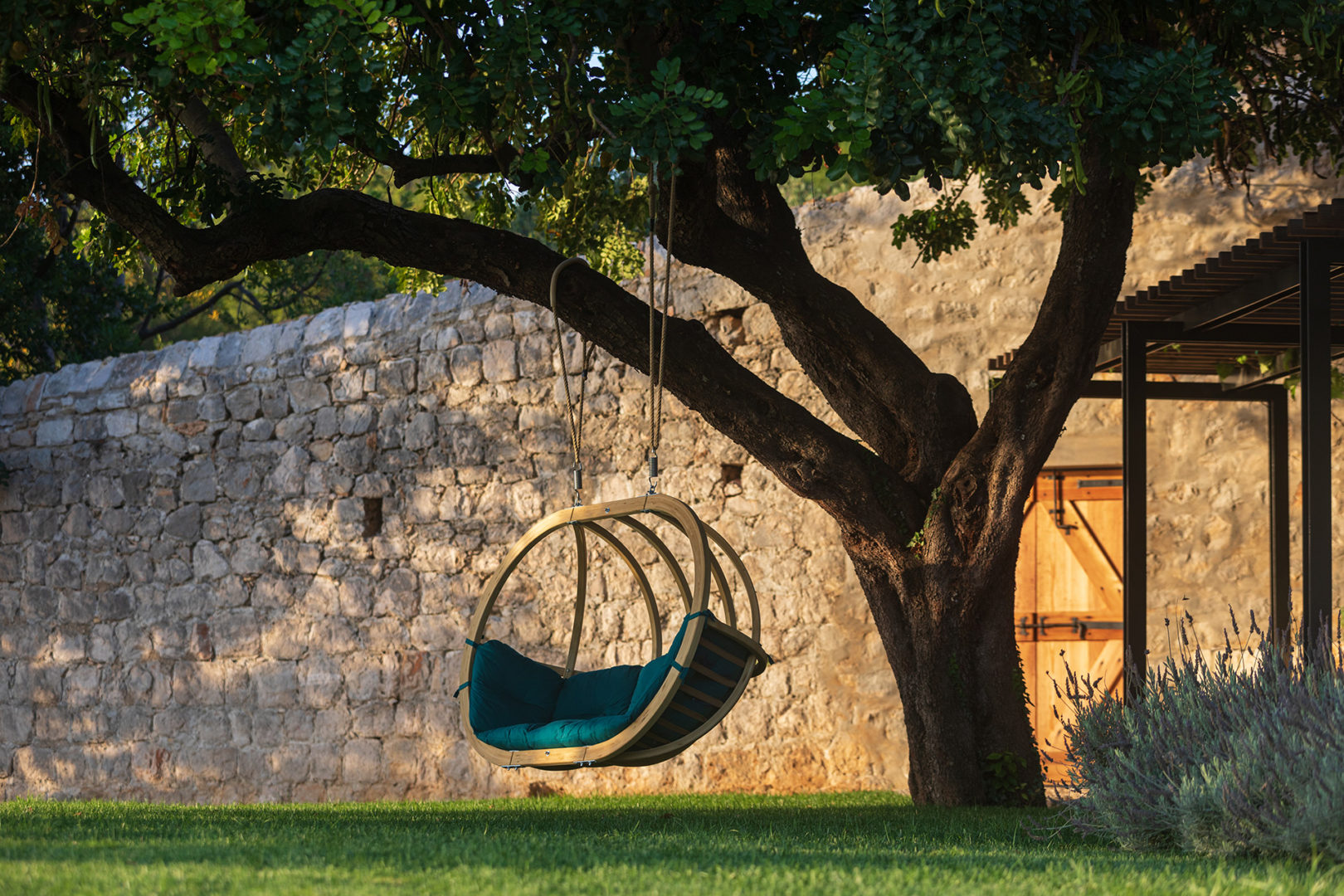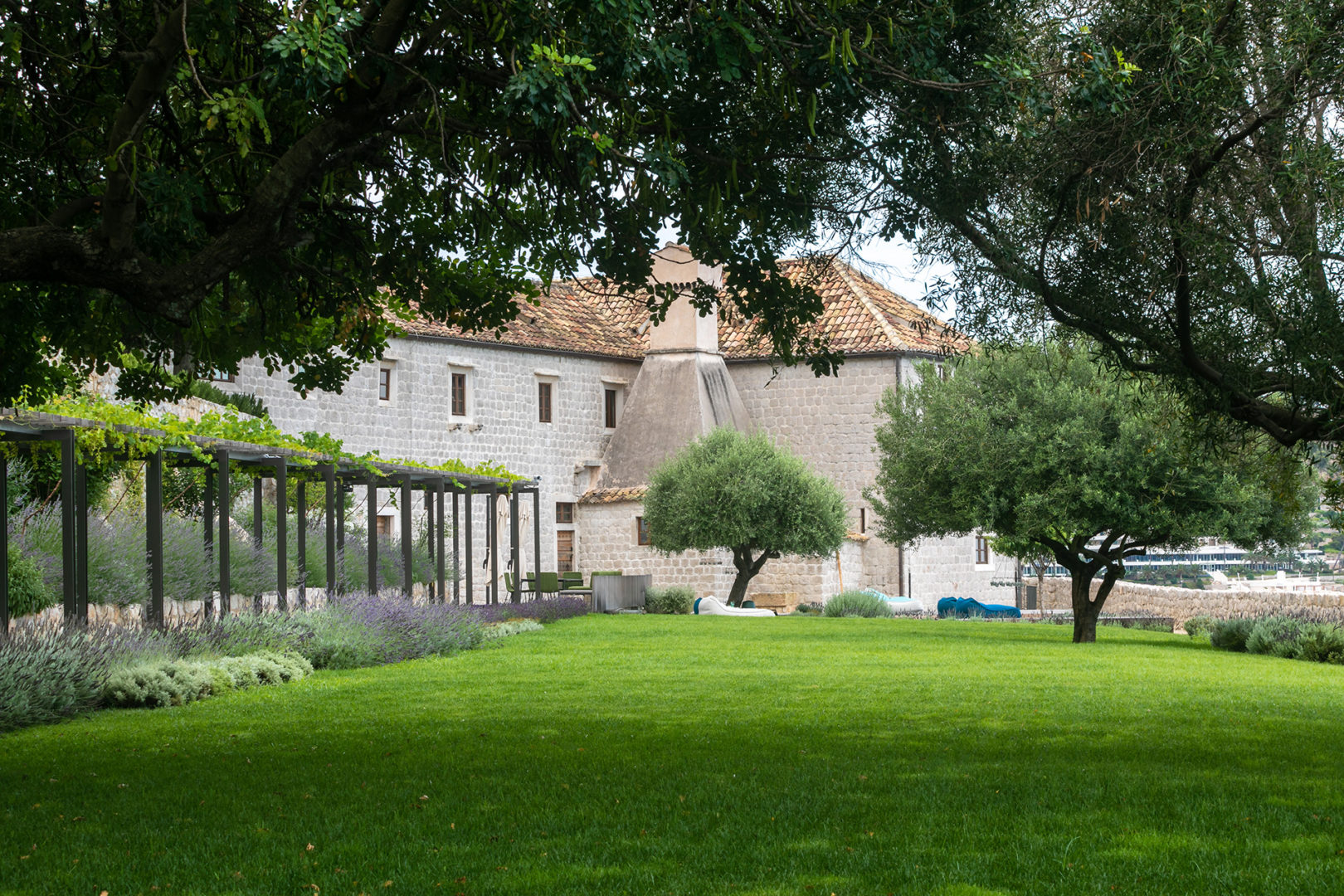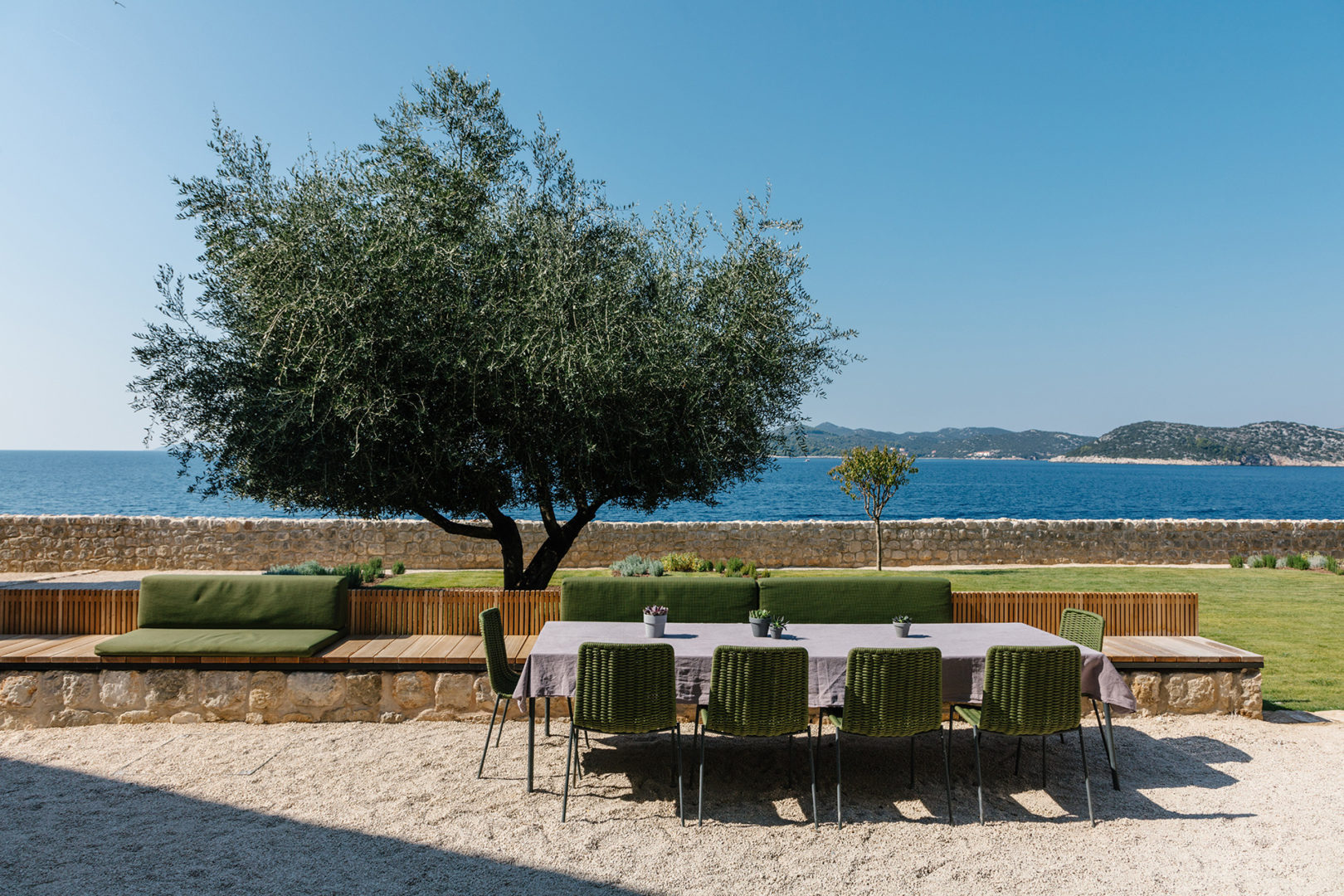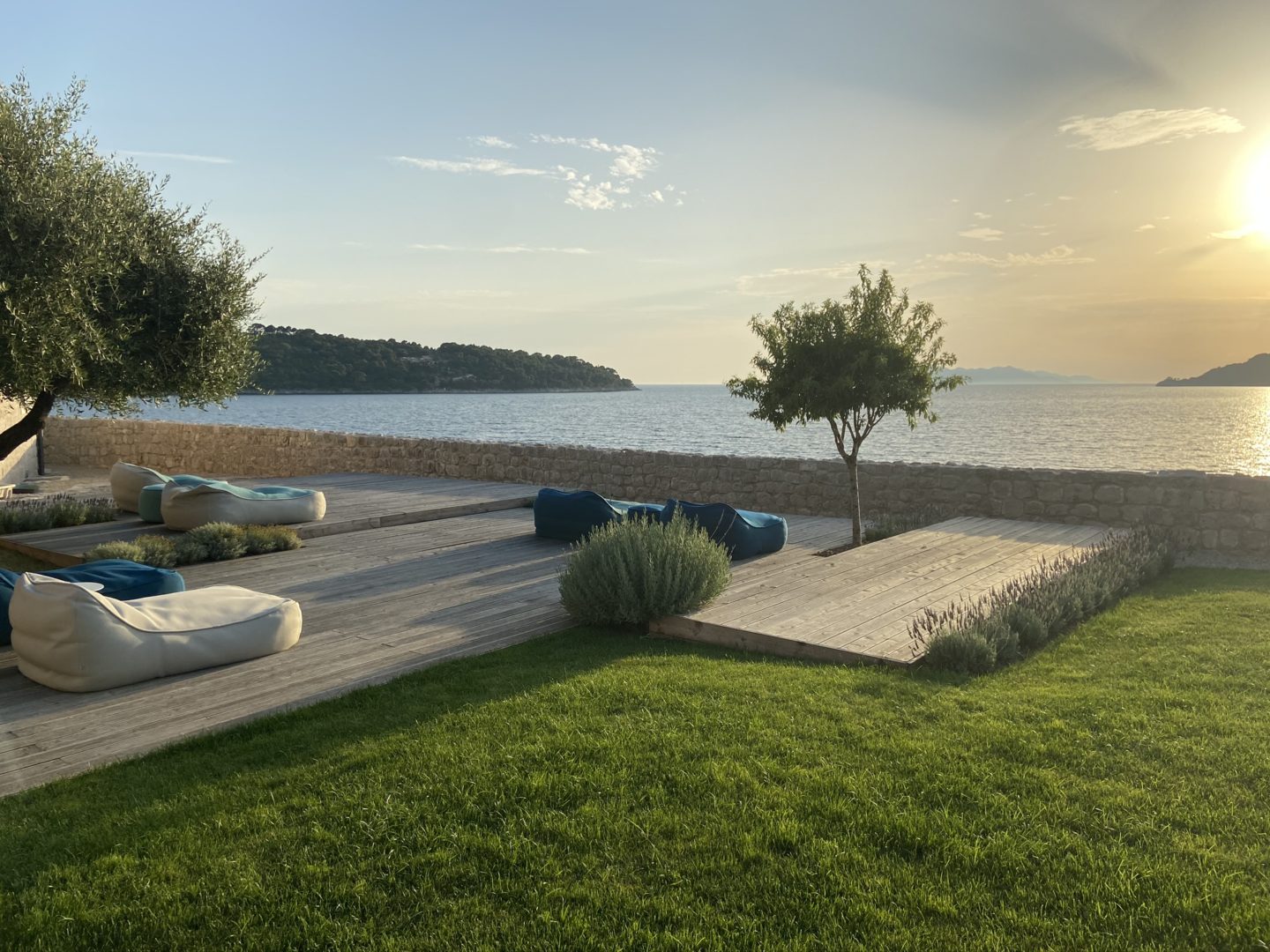 Francesca Thyssen-Bornemisza's commitment to the preservation of the Lopud's ancient history extends beyond the buildings and into the surrounding gardens. A traditional pergola walkway bisects the monastery's lower gardens, with the upper gardens stretching along the fortress wall, alive with scent and texture from Mediterranean greenery and aromatic herbs.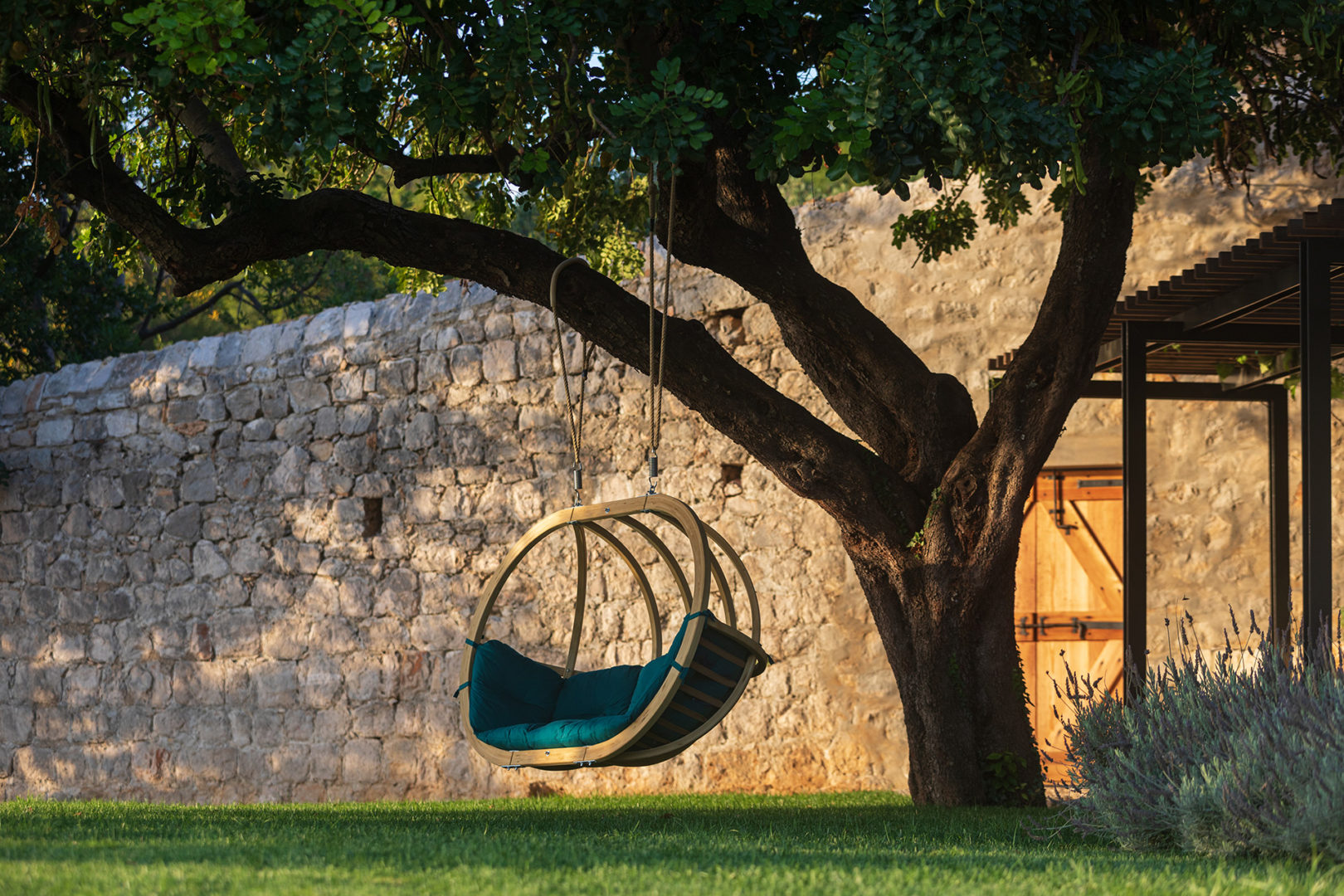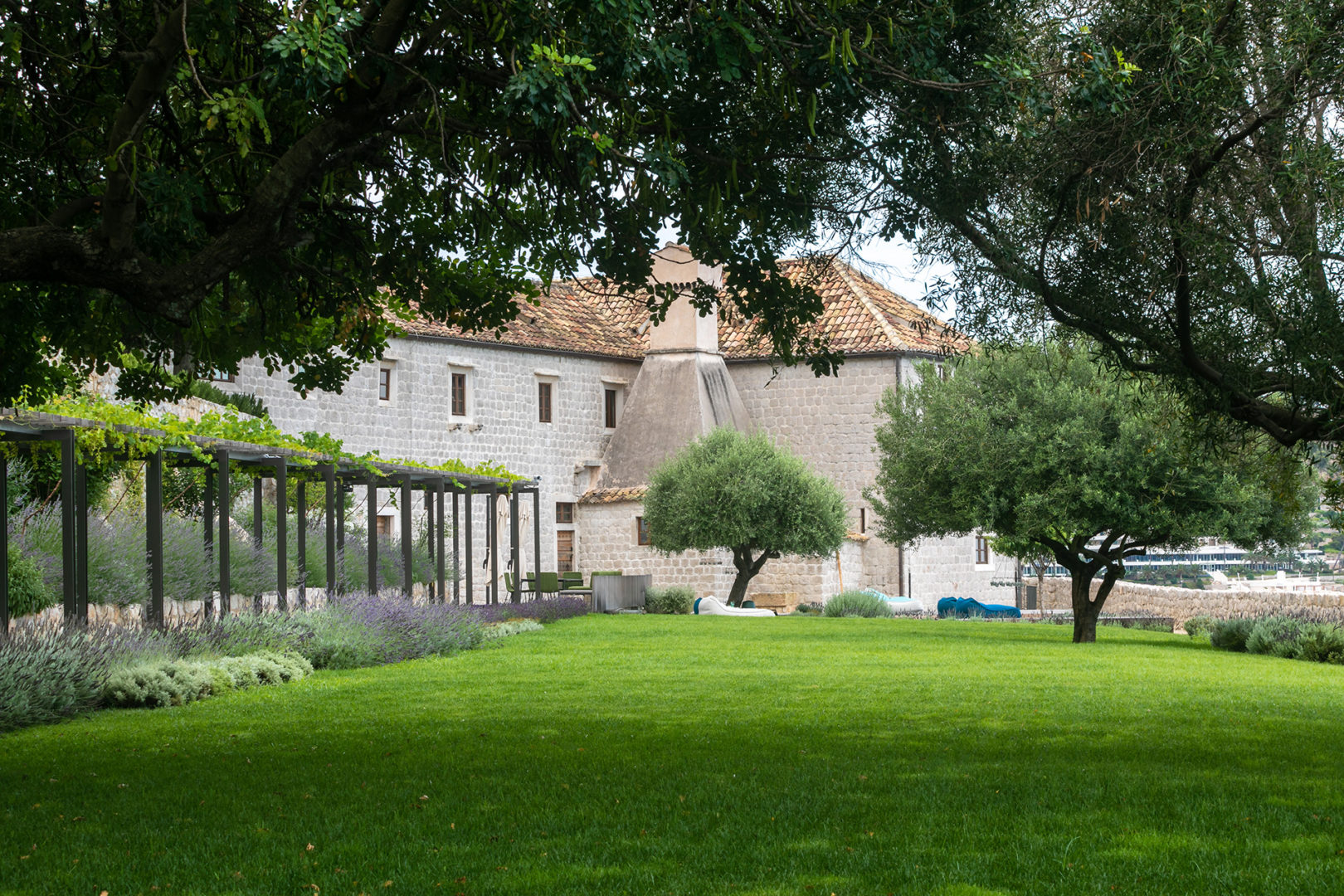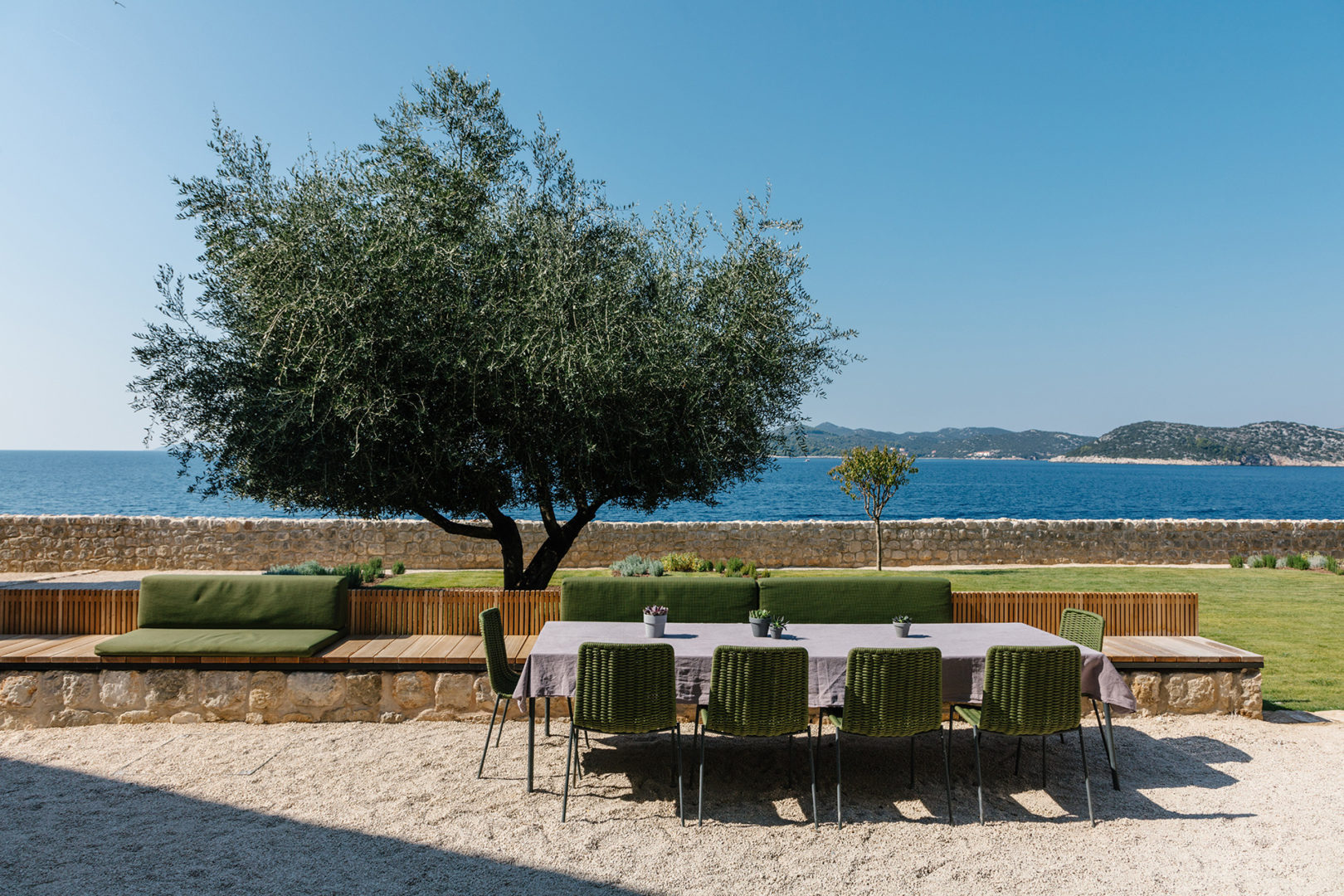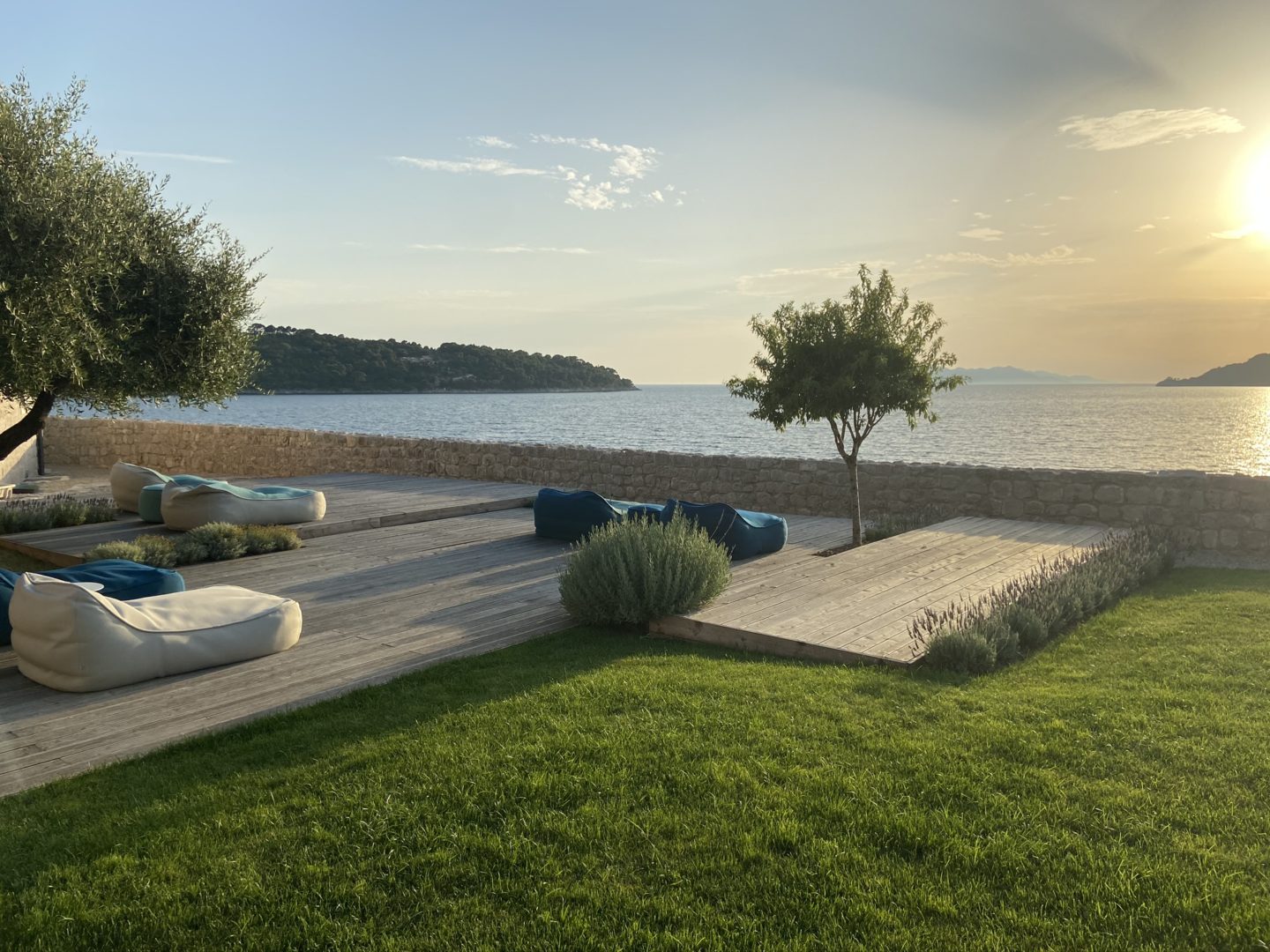 Take a quiet moment to explore the carefully curated Sacred Garden, created by Arctic shaman, Åsa Andersson. The nine distinct stations are designed for meditation and contemplation, each rooted in ancient Norse and Sami healing traditions.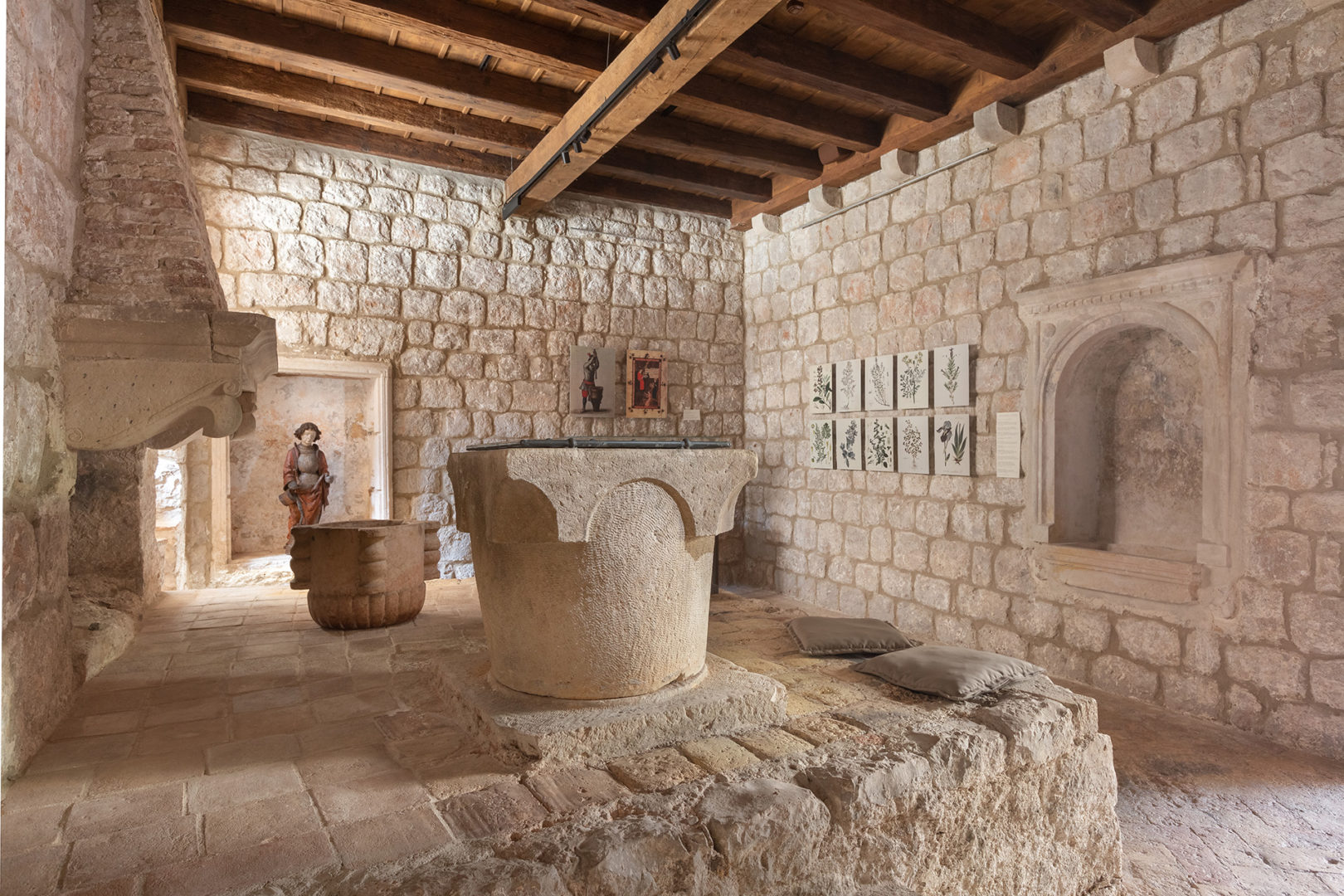 In another tranquil corner of the grounds lies the traditional Franciscan Pharmacy, inspired by the monks who once lived and meditated here. We have devoted significant attention to a contemporary rendering of the Franciscan healing tradition and delicately restored the monastery's medicinal garden through a collaboration between architects and horticulturalists. Today this area of the garden is filled with citrus fruits and aromatic, medicinal herbs used in the Franciscan pharmaceutical tradition.
Exclusive use of the property
Half-board (lunch or dinner)
Daily Housekeeping
Discreet and personalised service
24-hour security
Private chef
House wines and spirits, premium options available on request
Spa treatments arranged upon request
In-house meditation experts and visiting practitioners can be arranged by prior appointment
Transfers to and from Dubrovnik Airport (air-conditioned chauffeur transport to Brsecine followed by a private speedboat transfer to Lopud)
Concierge service to recommend and book restaurants, excursions and activities both on Lopud and further afield
Exclusive use
Accommodation for up to ten people in five en-suite bedrooms, all with king beds. Two extra rollaway beds are available upon request.
Half board
Half Board (lunch or dinner) with selected local wines, beers, soft drinks and house spirits. Full Board and premium options available upon request.
Staff
Daily housekeeping and a private chef to prepare all meals based on personal preferences and dietary requirements. 
Security
Professional 24-hour security including a panic room in the master suite.
Spa
Spa treatments available upon request. In-house meditation experts and visiting practitioners can be arranged by prior appointment.
Transfers
Return air-conditioned chauffeur transfers from Dubrovnik Airport to Brsecine, followed by a private speedboat transfer to Lopud.
Concierge Service
On hand to recommend and book restaurants, excursions and activities both on Lopud and further afield.
Activities
A boat trip (every 3 days) around the Elaphiti Islands, including snorkelling in the blue caves of Kolocep.