TREASURES FROM THE THYSSEN-BORNEMISZA COLLECTION:
Renaissance to Contemporary
This season's exhibition pays homage to the great art collectors Baron Heinrich Thyssen-Bornemisza, his son Baron Hans Heinrich, and his granddaughter Francesca and their passion for medieval, Renaissance, and contemporary masterpieces. Curated by Francesca Thyssen-Bornemisza and Maria de Peverelli, a longtime adviser and curator of the Thyssen-Bornemisza collection, the exhibition brings together works from three generations of collectors from the Thyssen family for the first time and includes paintings, sculpture, furniture, and decorative arts from the Renaissance to the present day. It aims to re-create a feeling of the particular taste of the family's main home: the Villa Favorita in Lugano.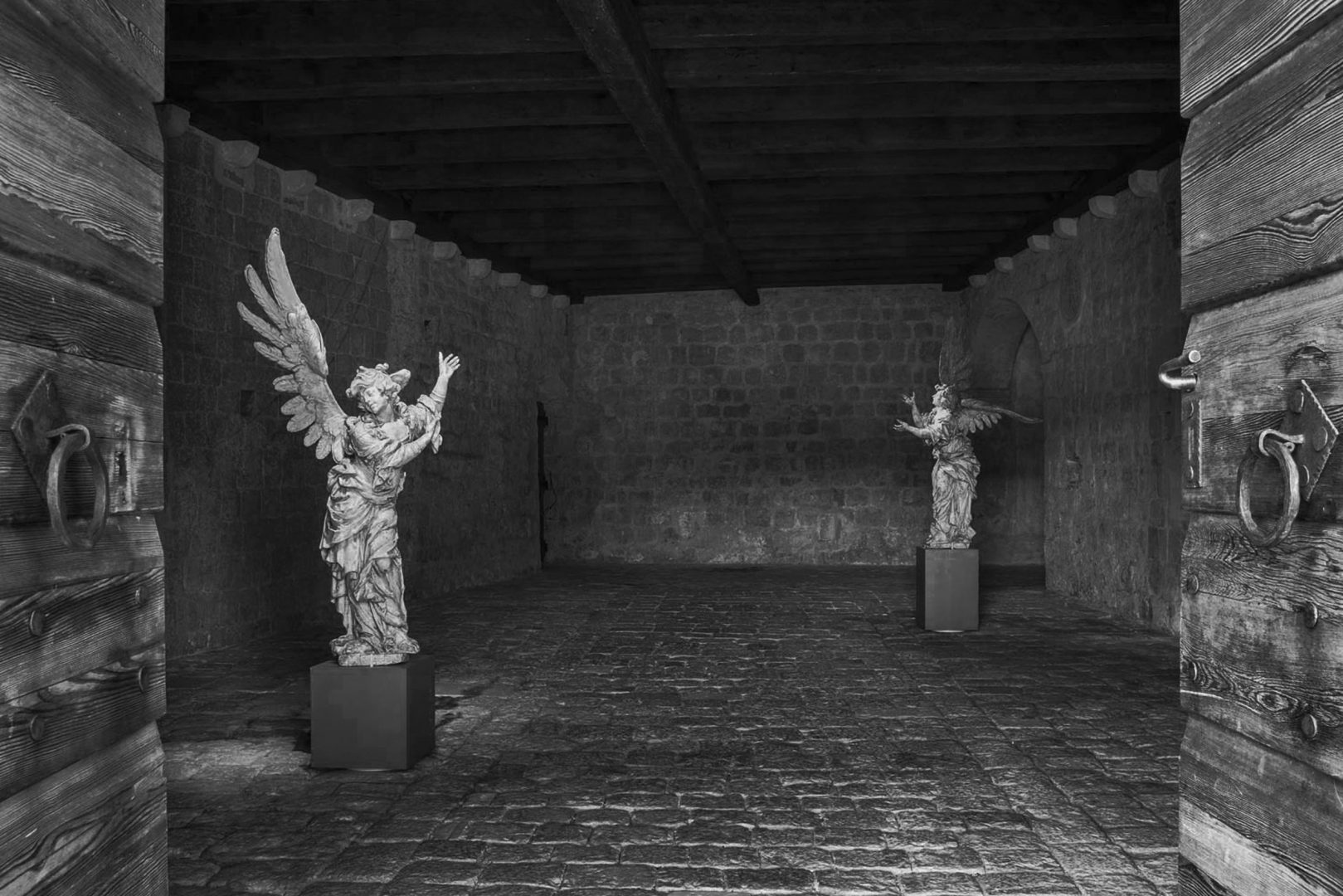 The Thyssen-Bornemisza Collection traces its origins to August Thyssen (1842–1926), founder of the industrial empire and the first member of the family who showed an interest in the arts. After admiring Auguste Rodin's works at the Exposition Universelle in Paris in 1900, he commissioned the artist to create seven marble sculptures. The collection took shape during the following generation with August's son Heinrich, the first Baron Thyssen-Bornemisza (1875–1947), who acquired not only most of the paintings now in the Museo Nacional Thyssen-Bornemisza in Madrid but also a large number of medieval and Renaissance furniture and sculptures, ivories, silver, carpets, tapestries, and Limoges enamels. Baron Hans Heinrich Thyssen-Bornemisza (1921–2002) initially expanded the collection following his father's taste but soon started acquiring modern art. His daughter Francesca has created one of the most important collections of contemporary art (TBA21), which is the result of an ongoing commitment to commissioning multidisciplinary art projects. She has selected two contemporary photographs, one by Thomas Struth and one by Rineke Dijkstra, which stand as fascinating counterparts to the old masters in the exhibition.
Highlights include two 18th-century angels that used to stand guard at the entrance of the Villa Favorita, a magnificent Renaissance tapestry from France, and the spectacular Liberation of Saint Peter by Mattia Preti (ca. 1645), which was previously owned by Prince Eugène Rose de Beauharnais (1781–1824), who probably acquired it in Italy while accompanying his stepfather, Napoléon I, whose army also reached the Republic of Dubrovnik and the island of Lopud. Other artworks on view include a large 16th-century Ushak carpet, German Renaissance gold and silver items, and paintings such as Saint Sebastian Holding an Arrow (late 1620s) by the Florentine artist Francesco Furini and an impressive portrait of Anna Dürer (1527) by an anonymous master.