We all need to rescue ourselves from our busy lives in order to reinforce our own creativity. This is essential in order to forge our futures in this increasingly demanding world. Life strategies are not built in heavy traffic. We need our minds to flow with emotional intelligence! Through nature and the sacred plants that grow in the gardens according to Renaissance traditions, we can reconnect to ourselves. There are many places to meditate, debate, and relax in a sensorium that is centuries old, and whose sacred geometry brings us back to a peaceful place for contemplation. After many years of sensitive restoration, where as much of the original fabric has been kept as possible, the reuse of this magnificent structure has been carefully thought through. It is of value to us to be able to experience its dynamic energy, soak in its peaceful atmosphere, explore its soulful gardens, enjoy its extraordinary undisturbed views and sunsets, just as I have imagined them while working on this dream for 20 years! And dreams are meant to be shared. My experience can be your experience… Lopud 1483 is that experience.
Francesca Thyssen-Bornemisza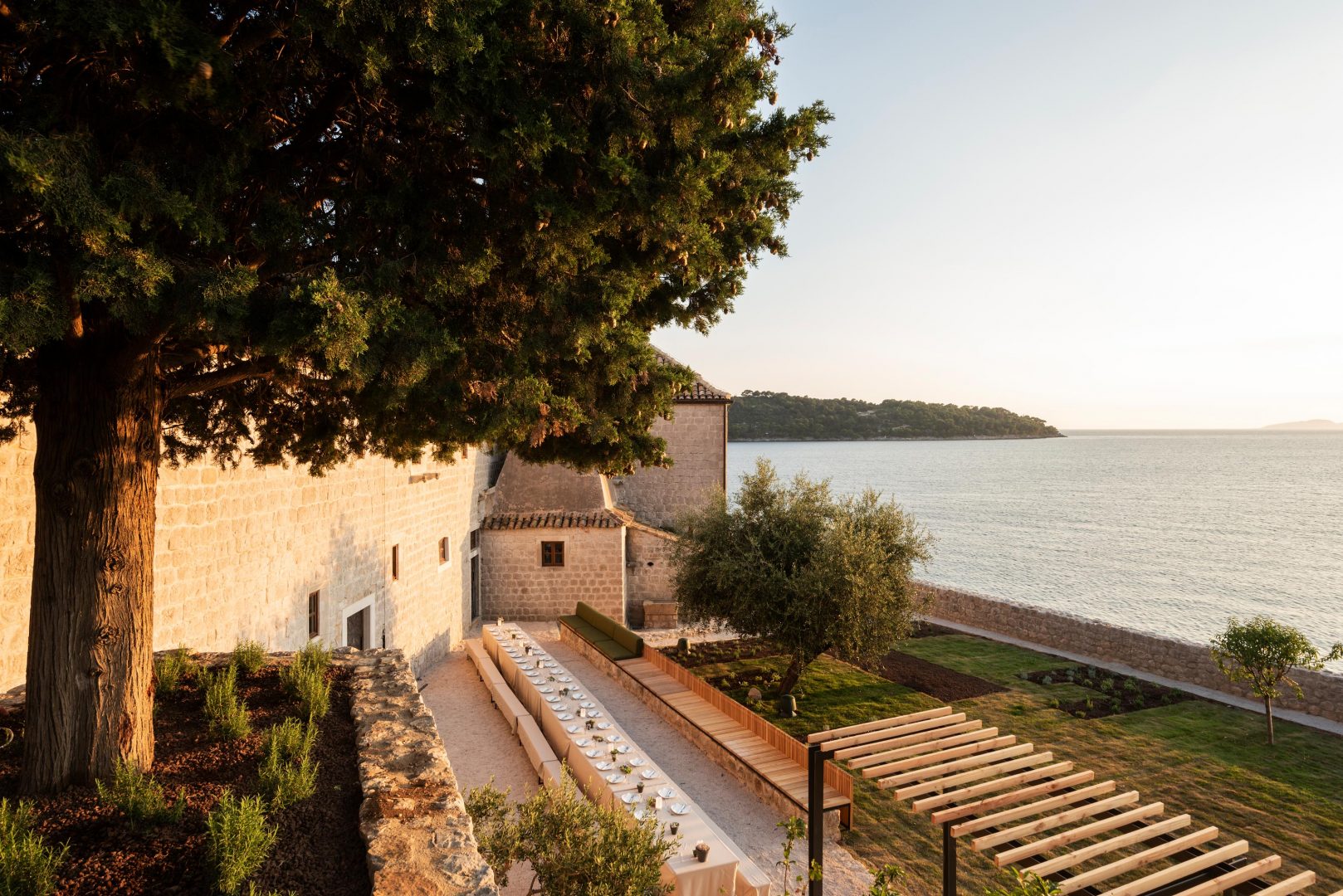 How to reach us
Lopud 1483 is located on the island of Lopud, Croatia, less than 1 hour's journey via public ferry from the historic city of Dubrovnik.
A full timetable of the daily ferry schedule is available here.
The monastery and island are also accessible by speedboat from Brsečine, a small village on the mainland about 40 minutes by car from Dubrovnik.
Car parking is available at the pier. To arrange a private boat transfer, please contact our skipper Tomo +385 98 747 107.
OPENING HOURS
Our exhibition area, garden and fortress are open for public every day from 10:00 AM to 6:30 PM.
TICKETS
We welcome both individuals and groups, please contact us for more details about personalised access. 
Individual ticket prices:
Adults: 100 HRK
Students: 70 HRK
Children under 12: 50 HRK
Children under 3: free of charge
Group discounts available.