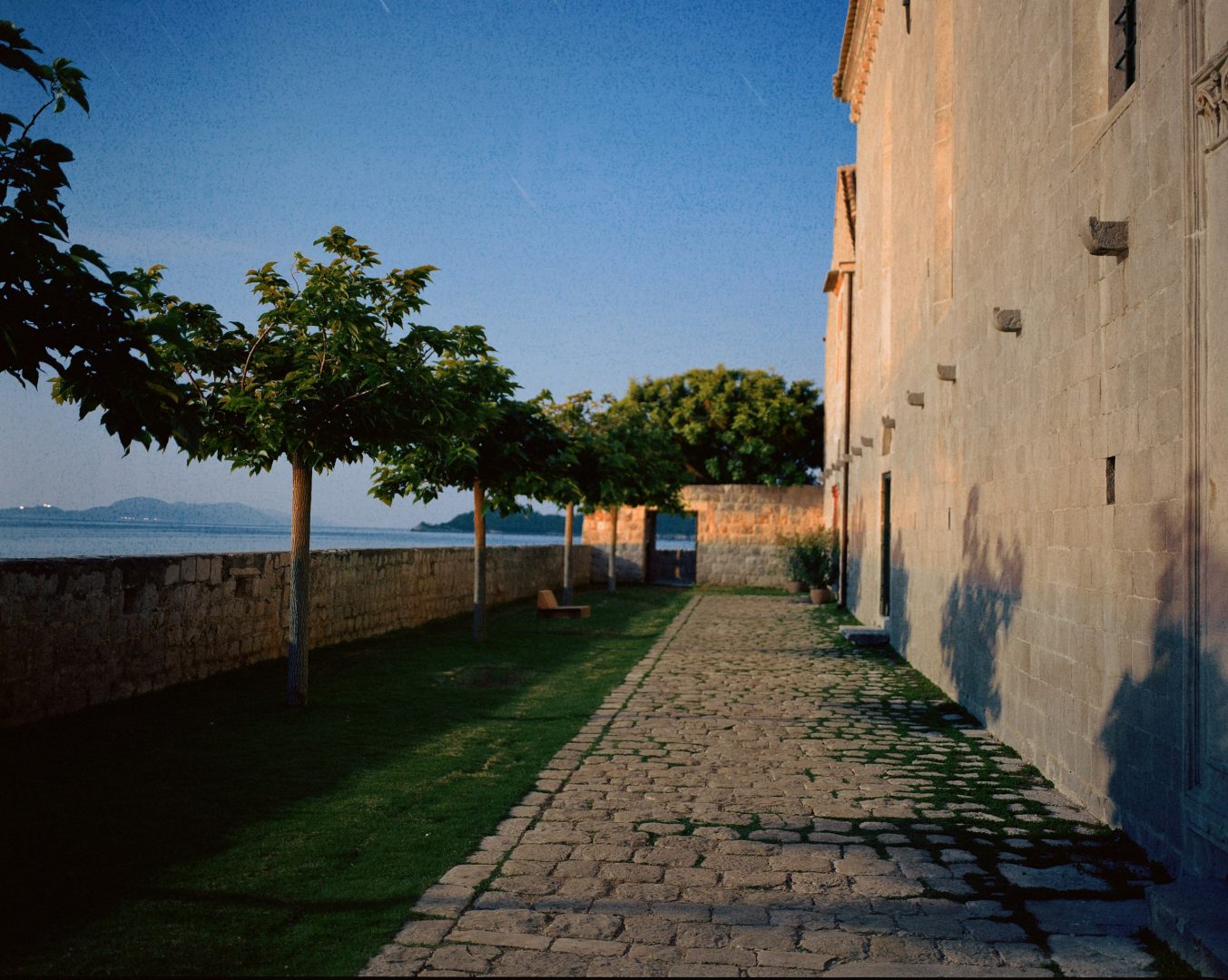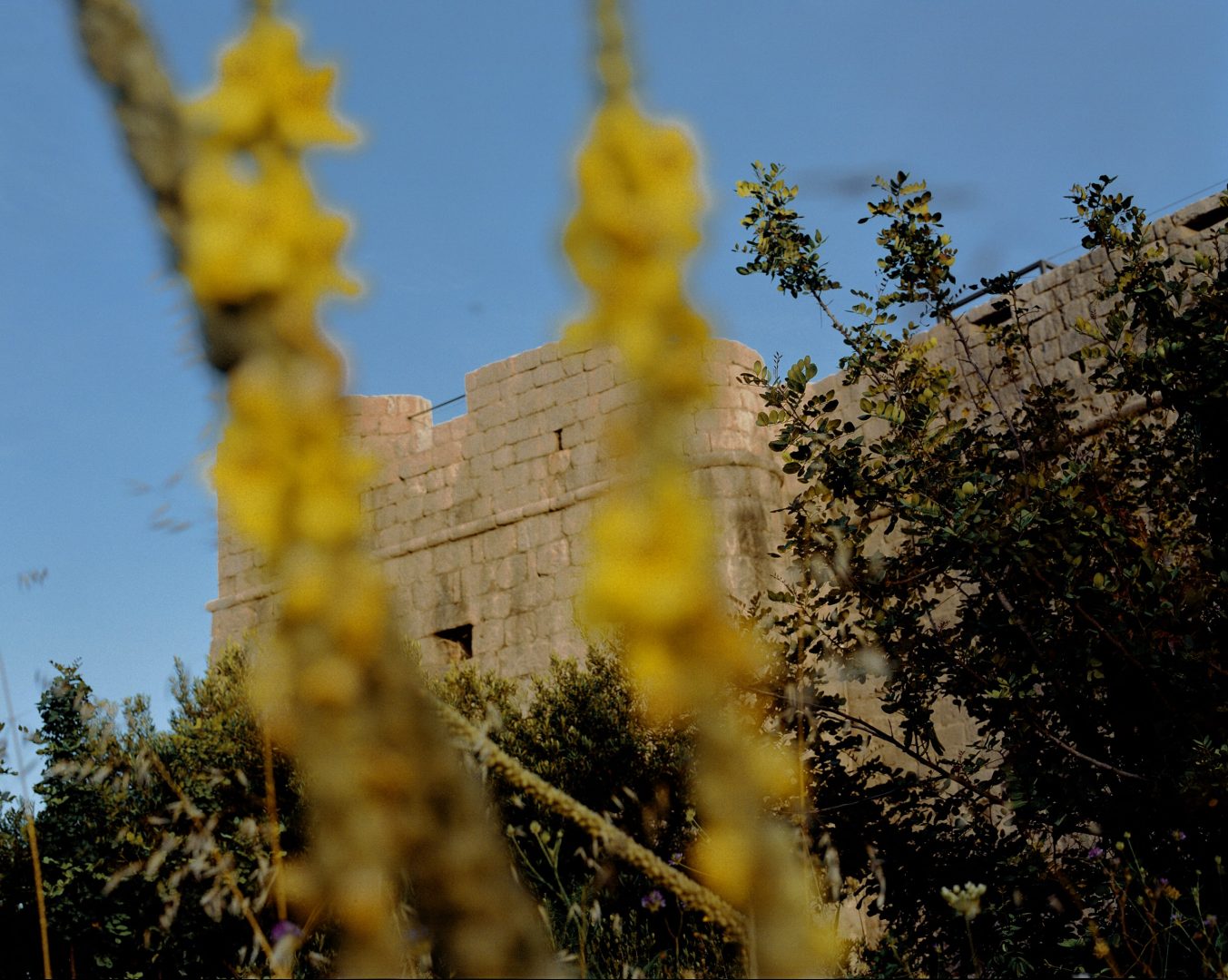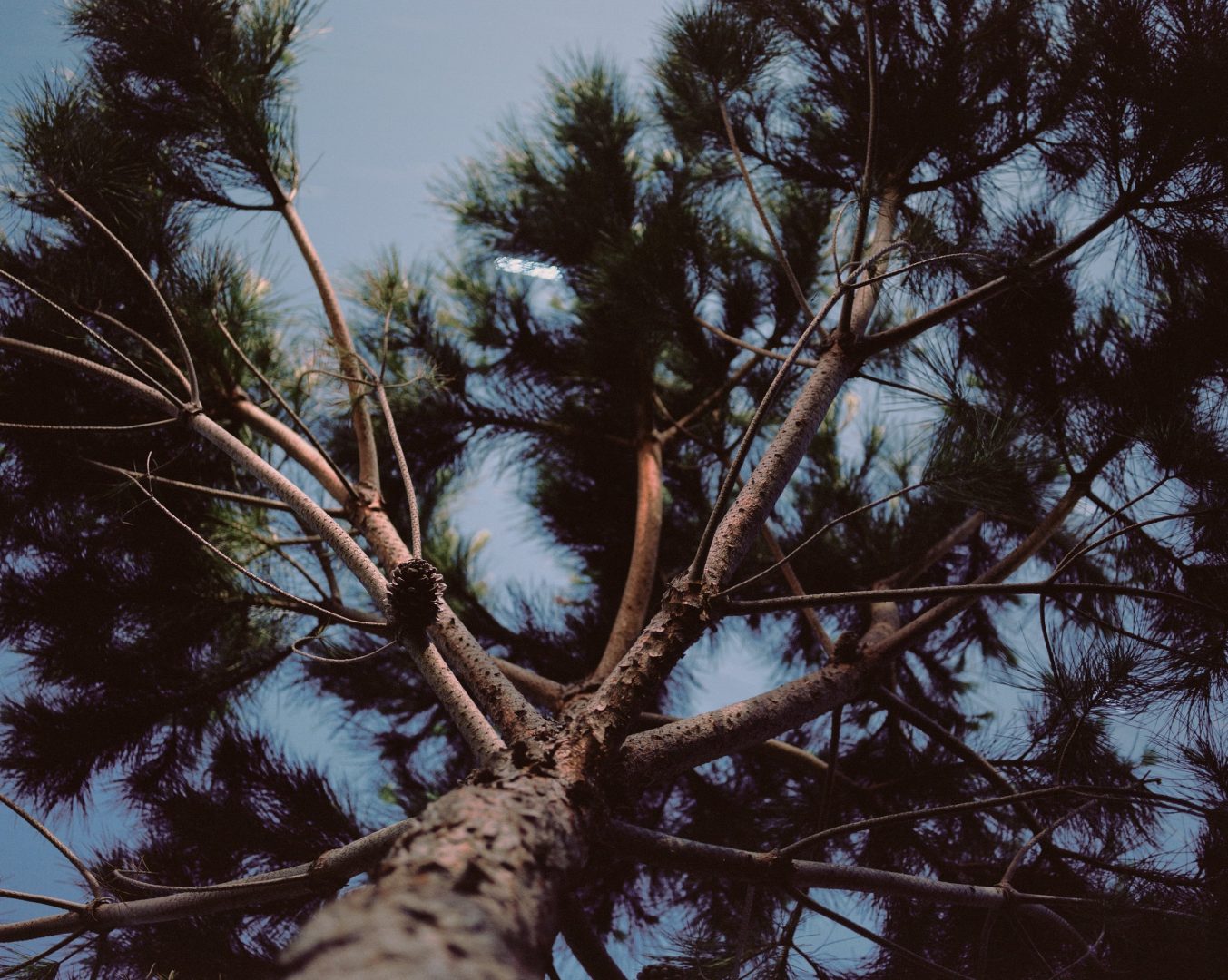 We all need to rescue ourselves from our busy lives in order to reinforce our own creativity. This is essential in order to forge our futures in this increasingly demanding world. Life strategies are not built in heavy traffic. We need our minds to flow with emotional intelligence! Through nature and the sacred plants that grow in the gardens according to Renaissance traditions, we can reconnect to ourselves. There are many places to meditate, debate, and relax in a sensorium that is centuries old, and whose sacred geometry brings us back to a peaceful place for contemplation. After many years of sensitive restoration, where as much of the original fabric has been kept as possible, the reuse of this magnificent structure has been carefully thought through. It is of value to us to be able to experience its dynamic energy, soak in its peaceful atmosphere, explore its soulful gardens, enjoy its extraordinary undisturbed views and sunsets, just as I have imagined them while working on this dream for 20 years! And dreams are meant to be shared. My experience can be your experience… Lopud 1483 is that experience.
Francesca Thyssen-Bornemisza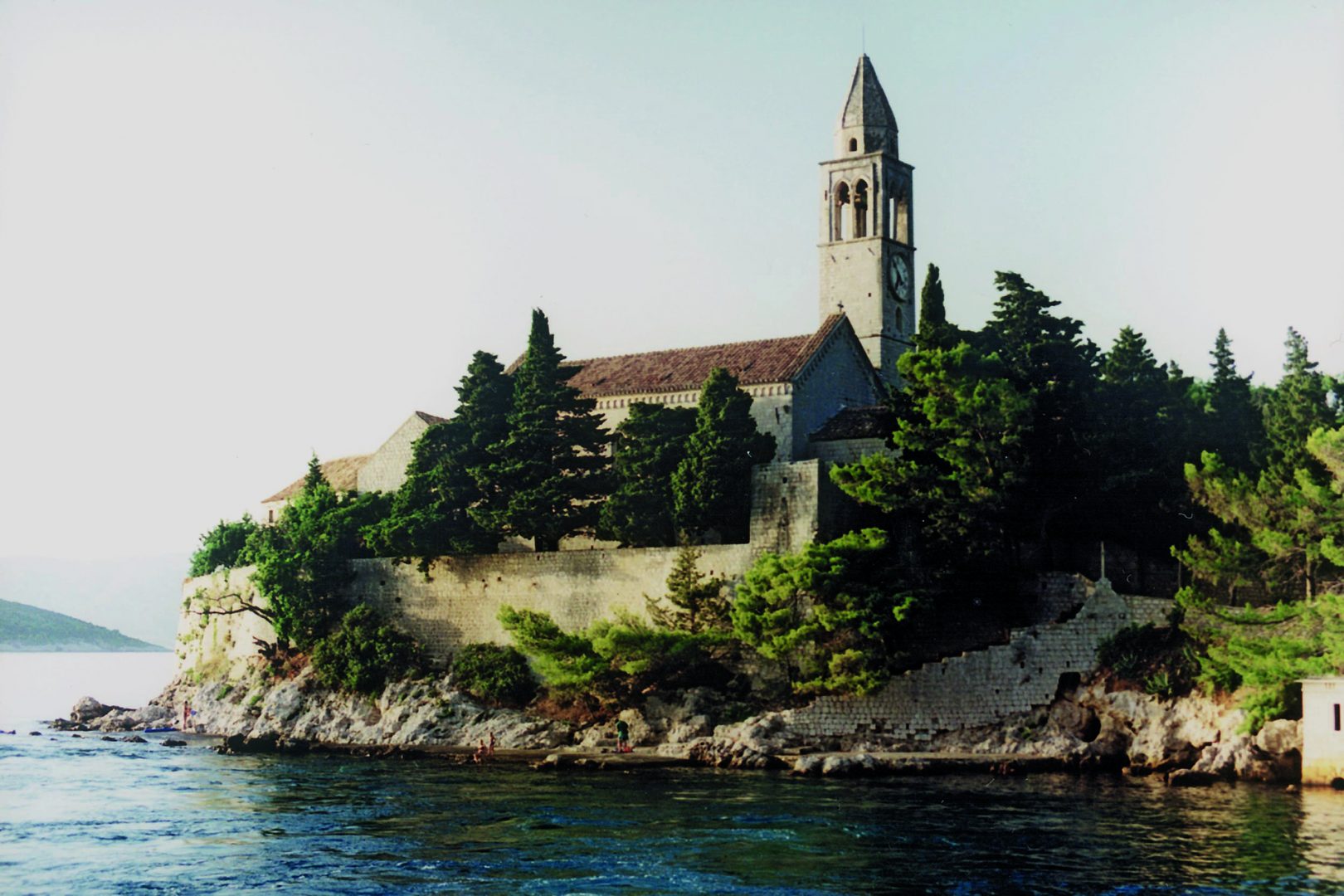 A place where history, art, and botanical exploration ignite the senses
Finally open to the public again after 20 years of sensitive restoration, Lopud 1483 is devoted to reflection, contemplation, and shared learning.
Alongside the aim of preservation, the future meaning and function of the monastery have been thoroughly considered. One of the original roles of Franciscan monasteries was cultural development and education, and this function was revived, in contemporary form, in 2018, when the monastery opened its doors to the public.
Thanks to a sensitive approach by the Arhitektri studio in Zagreb, the monastery has been adapted to a contemporary space that can host art, symposia, retreats, and many other types of cultural events.
Take time out and escape the crowds in a peaceful, secluded environment that will leave you dreaming of medieval times.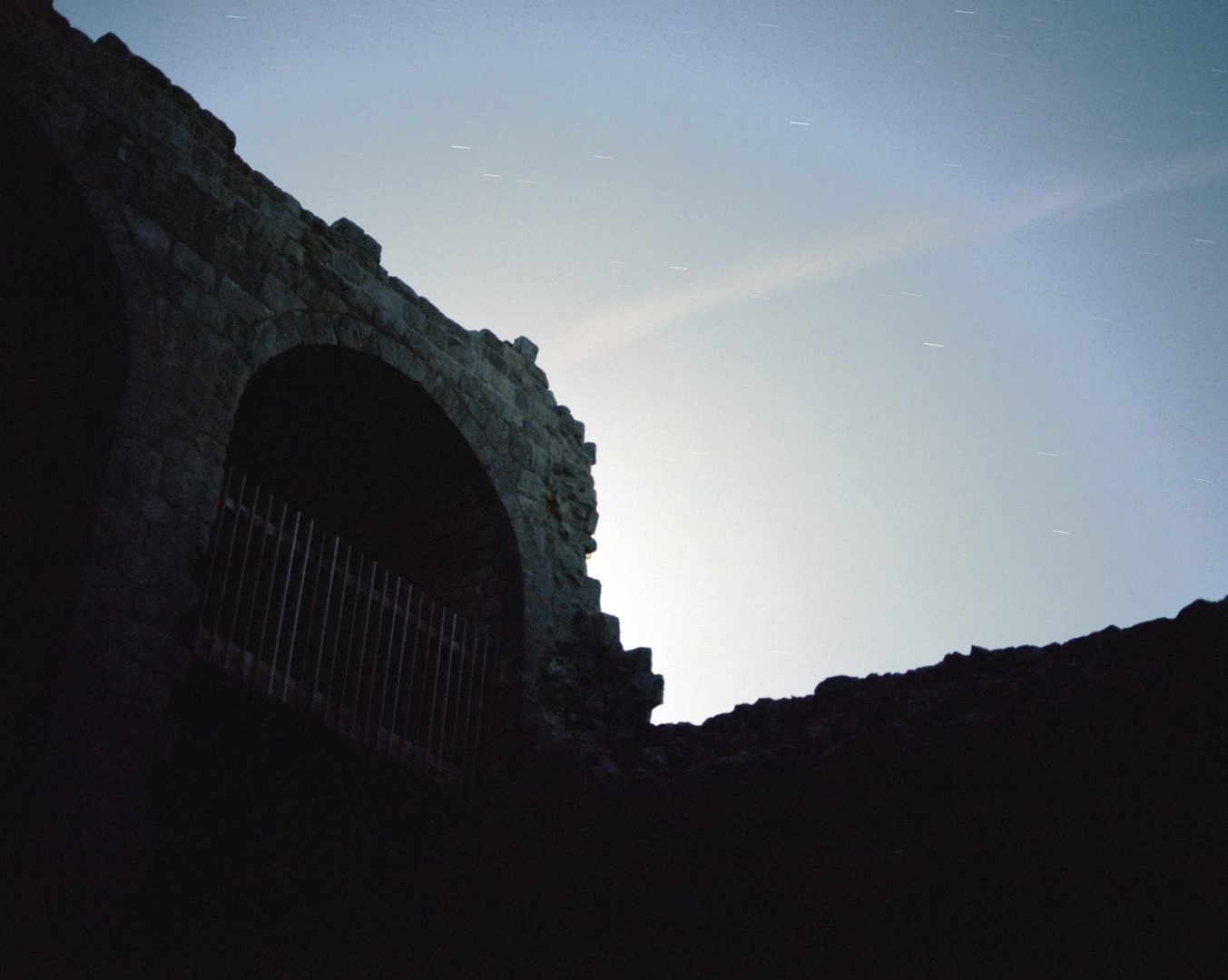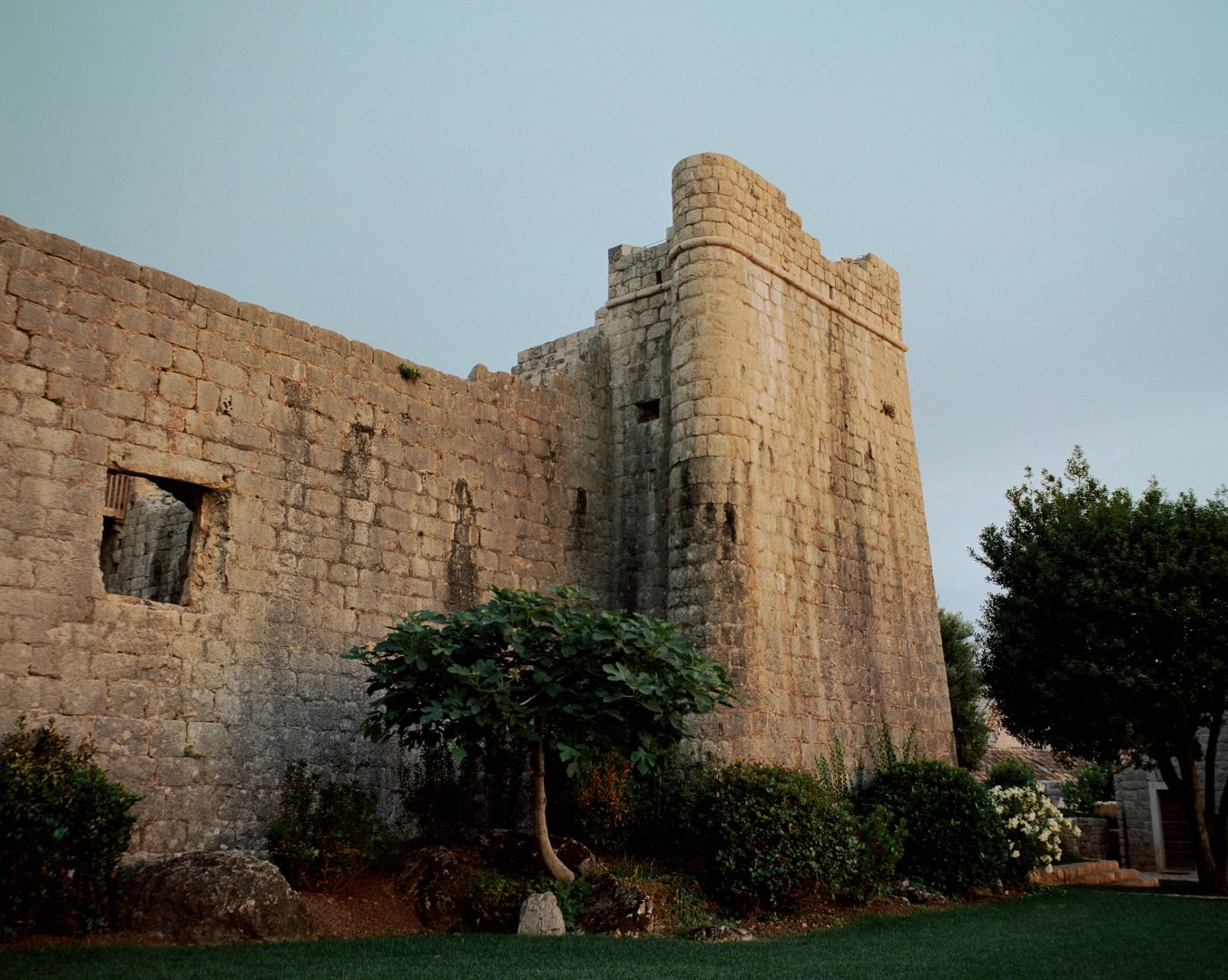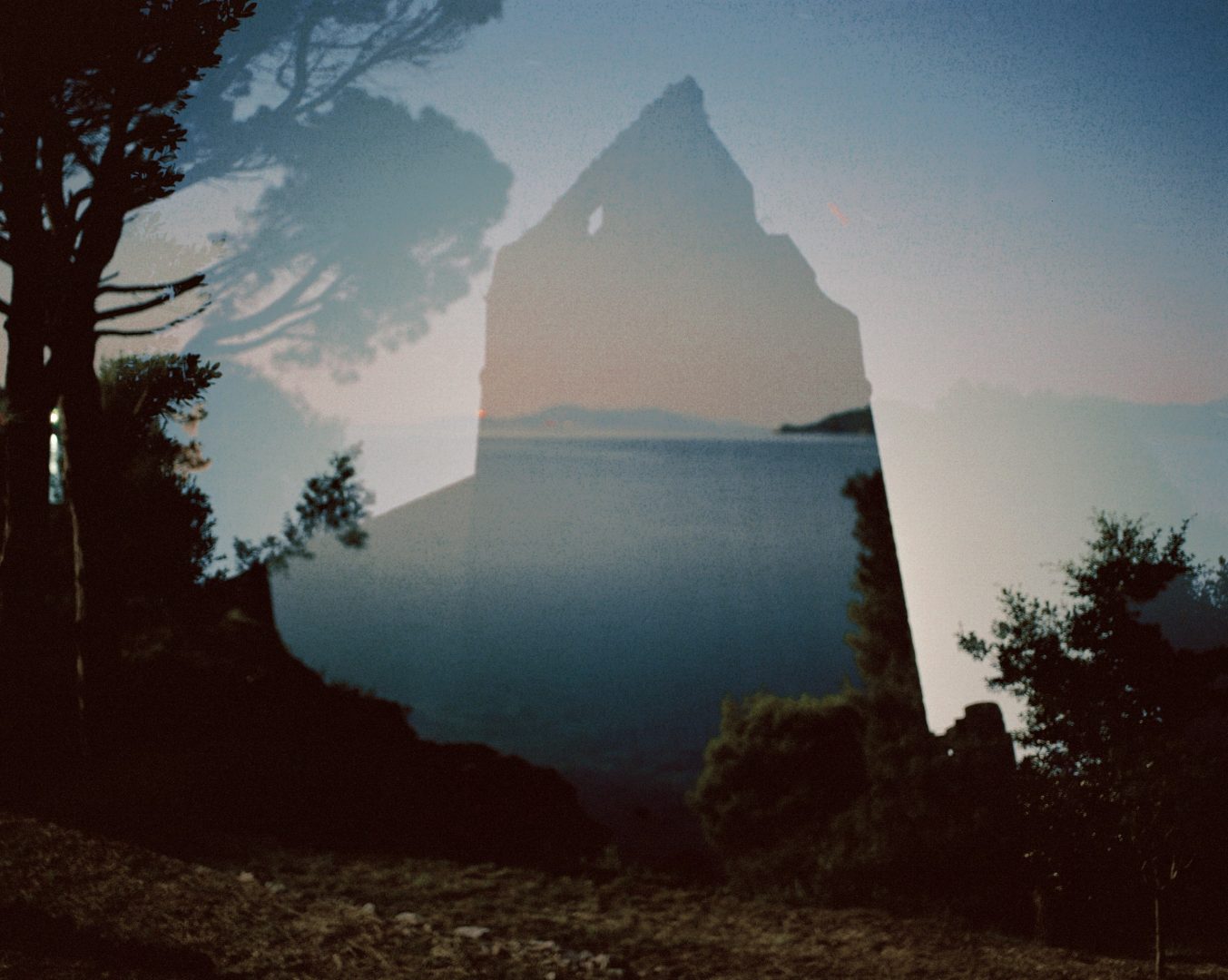 Close your eyes for a moment and imagine the chaos of a medieval battle between the local citizens and the raiders and looters of the Adriatic! This took place right here. Thanks to its sweeping view over the sea, the fortress once protected the security of the island's inhabitants, providing shelter and a means of defense against the attacks of Ottoman pirates.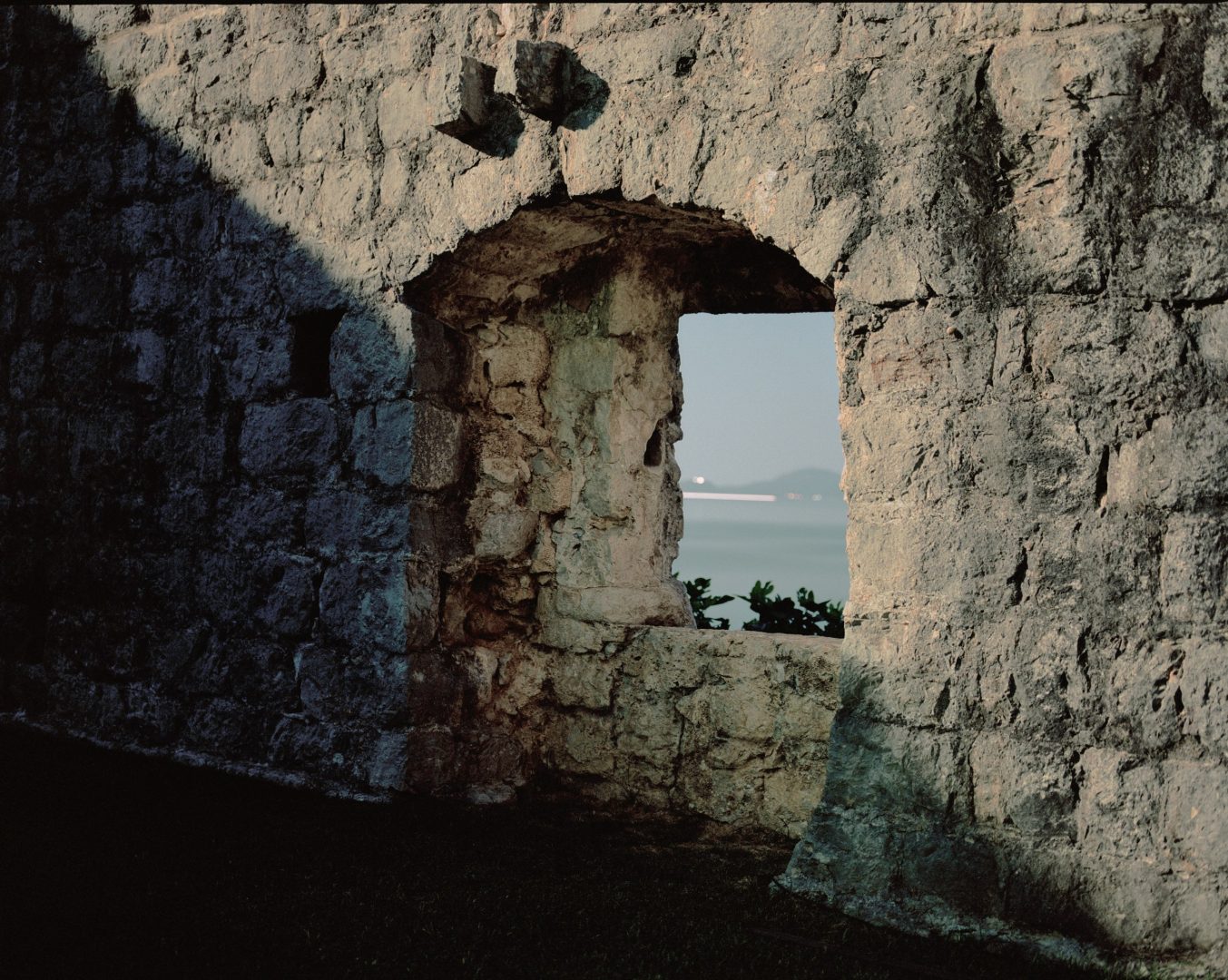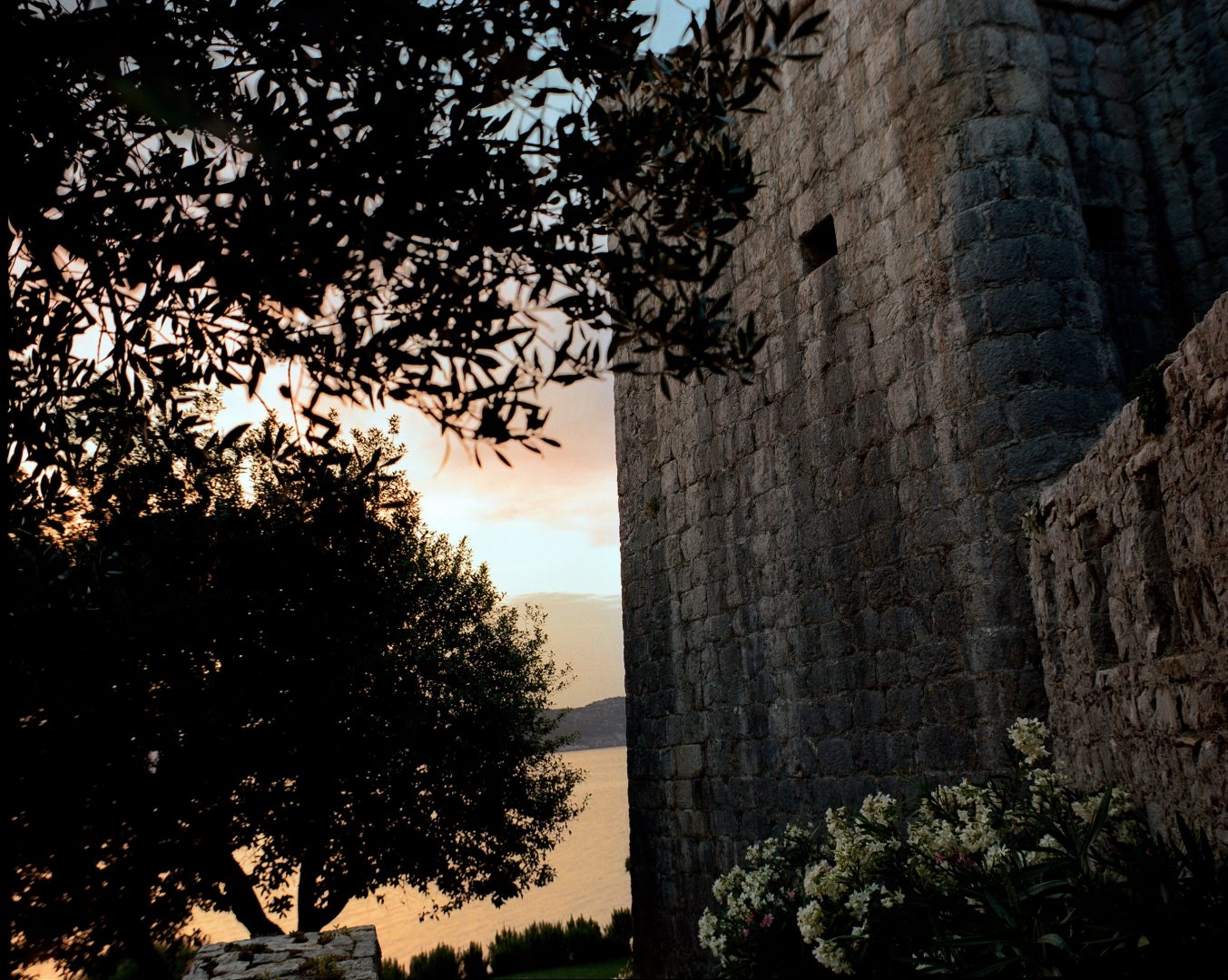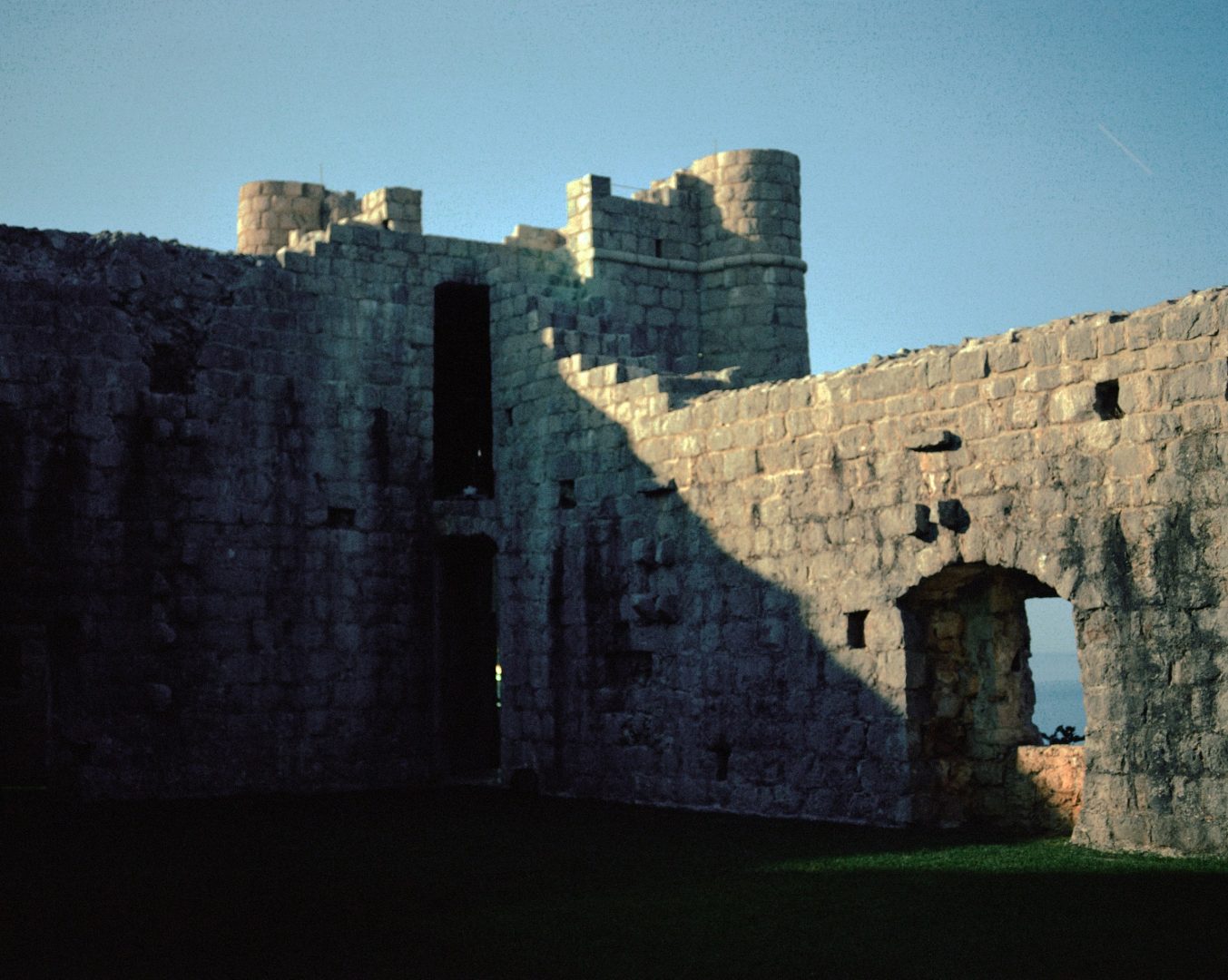 From the top of the fortress you will experience majestic views over the neighboring island of Šipan, the national park on Mljet, and, on a clear day, past the Pelješac Peninsula all the way to Korčula, the reputed birthplace of Marco Polo!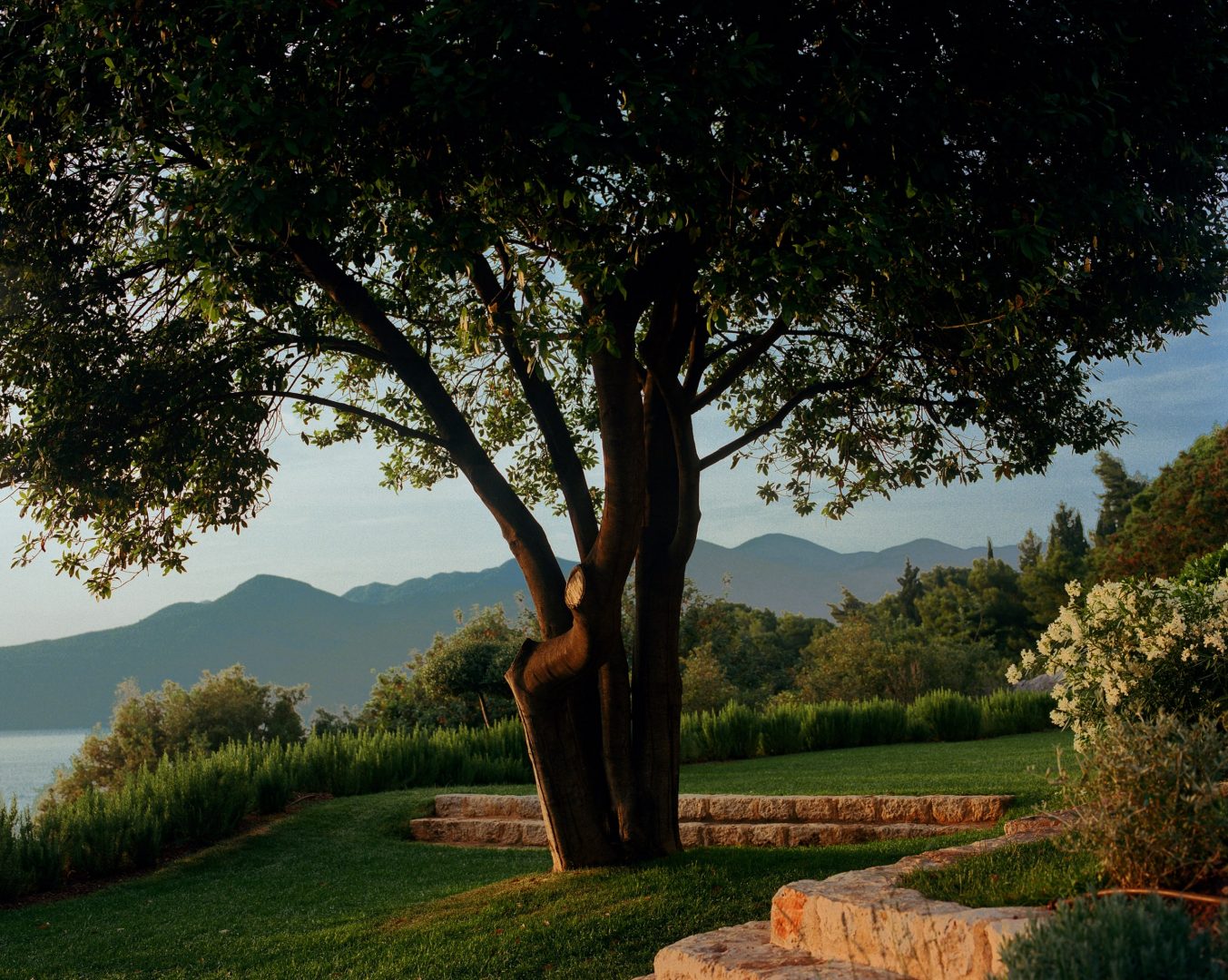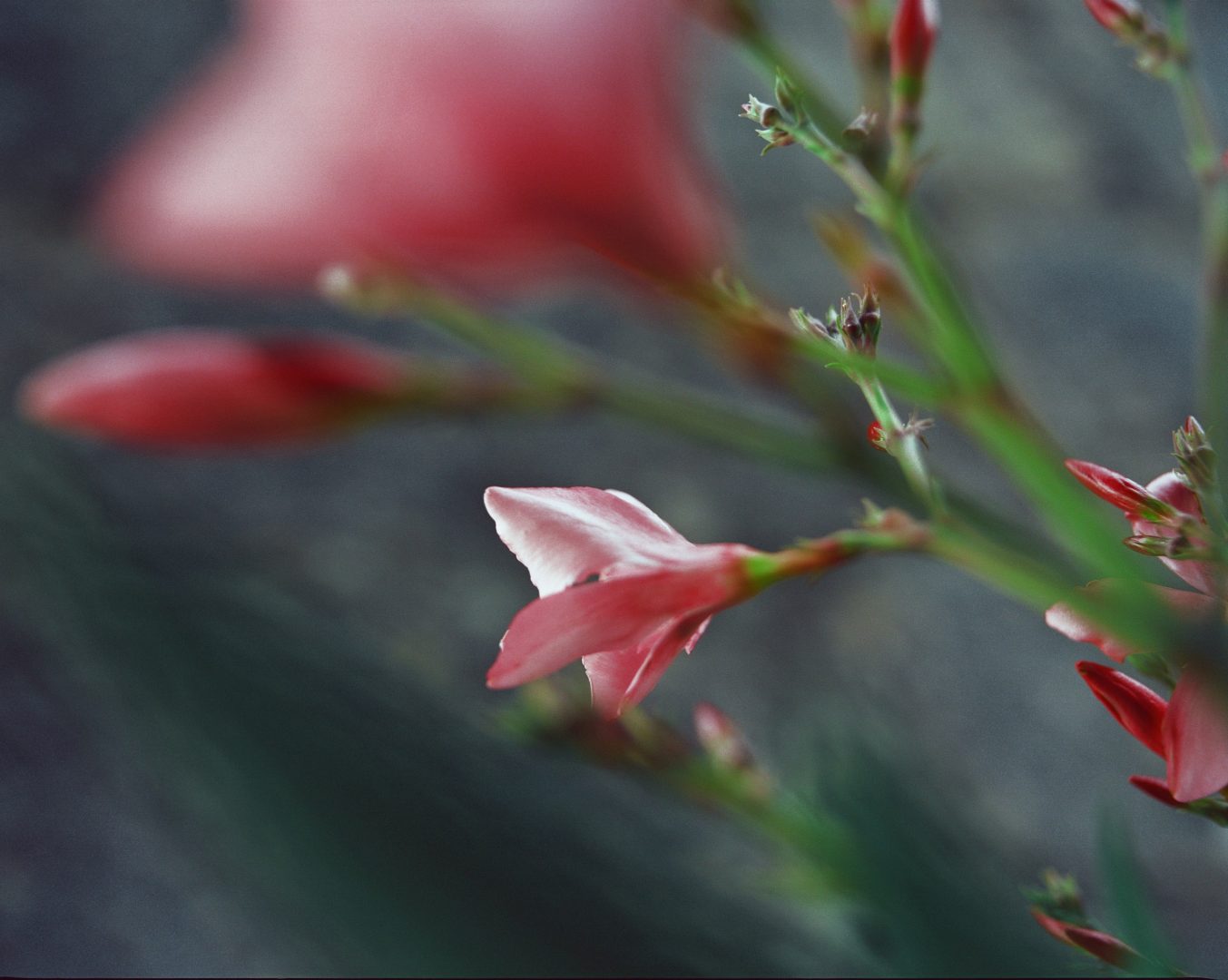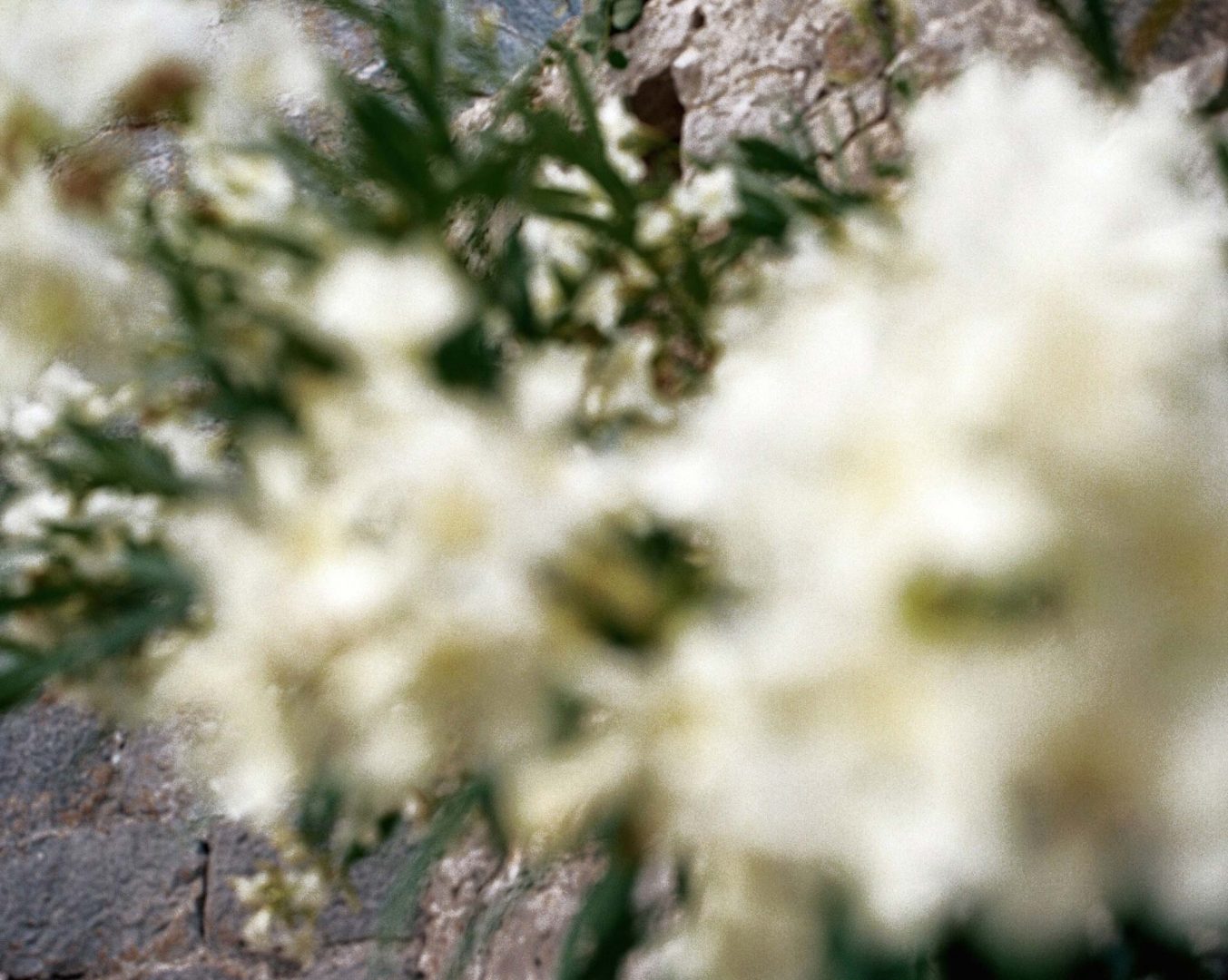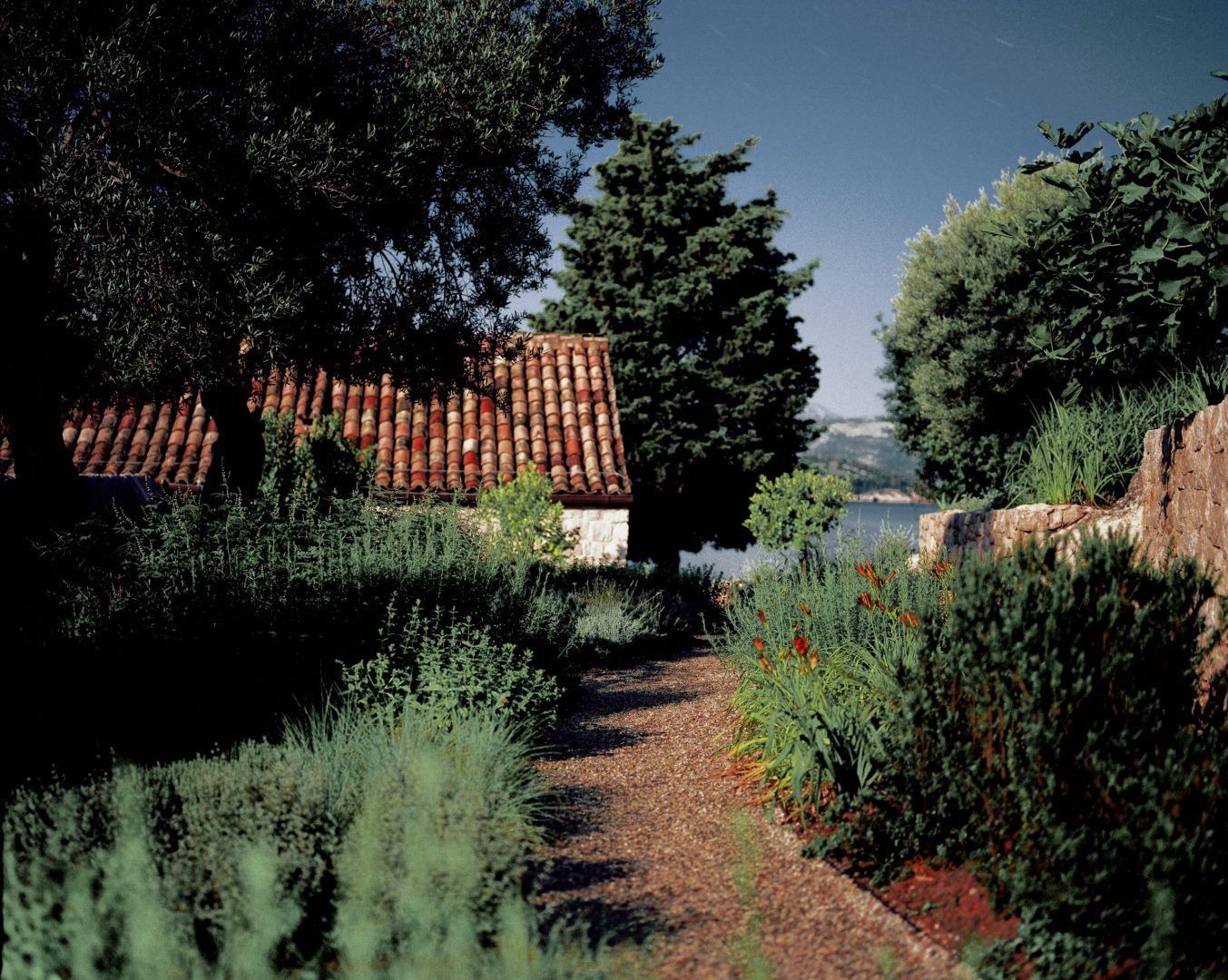 Franciscan friars had a real knowledge of the medicinal properties of plants and were skilled at preparing potions and tonics, from longevity elixirs to poisons. The selection of medicinal plants in our garden reflects on this ancient practice. We have devoted significant attention to a contemporary rendering of the Franciscan healing tradition and delicately restored the monastery's medicinal garden through a collaboration between architects and horticulturalists.
THE SACRED GARDEN
By Åsa Andersson
Emerging from the four elements of art, architecture, spirituality, and healing, along with deep local historical roots, the Sacred Garden is a contemplative pathway with nine stations. Designed for meditation and contemplation in an ecumenical spirit at energetically charged places, the pathway takes you on a soulful mini pilgrimage, a personal hero's journey. Rooted in ancient Norse and Sami healing traditions, animism, and a belief that nature is spirited, it presents an invitation to connect with the deeper teachings of plant medicine and spirituality in the peaceful surroundings of the monastery complex. In the state of stillness, let yourself align with the magic of the place and its harmonious nature. Feel the restorative power carried by the garden by immersing your senses in the plants and minerals, preferably barefoot, for a more grounded effect according to the traditions of Saint Francis of Assisi.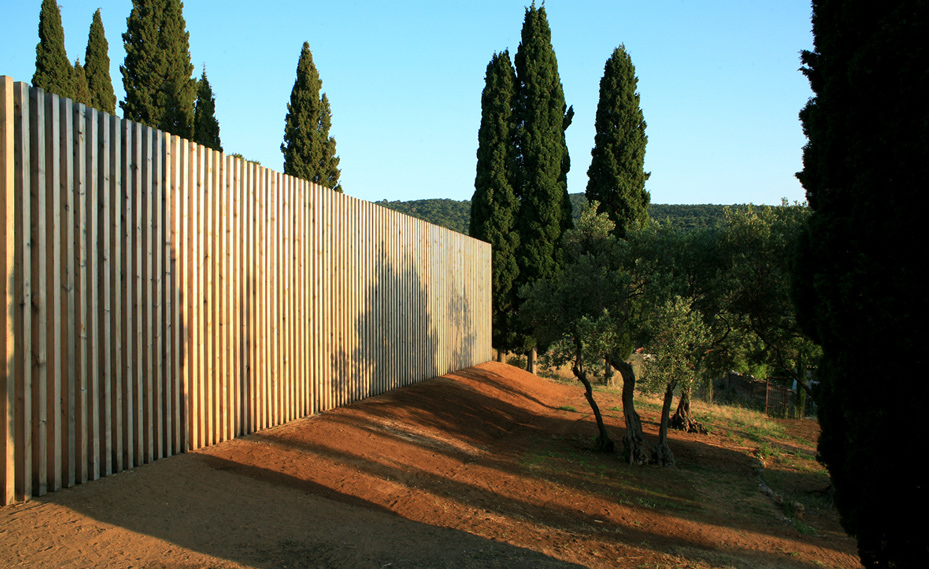 Your black horizon Art Pavilion
Your black horizon is an interdisciplinary project by artist Olafur Eliasson and architect David Adjaye, commissioned by Thyssen-Bornemisza Art Contemporary, in which the fields of art and architecture are merged into an "interlocking equation", wherein ephemeral visual images and architectural formulations exist simultaneously. Inaugurated in June 2005 as an official project at the 51st Bienniale di Venezia, the pavilion moved to the island of Lopud in Croatia in 2007, where it found an (im)permanent home. Embedded in Lopud's rich Renaissance heritage and preserved nature, nestled in a sloping terrain of cypress trees, cacti and olive groves, Your black horizon reveals new meanings of the Mediterranean landscape. The pavilion seeks new modes of artistic and architectural engagement with the given locality, embracing nature and the local community, and engages visitors in a wider dialogue about the role of art in unexpected sites and circumstances.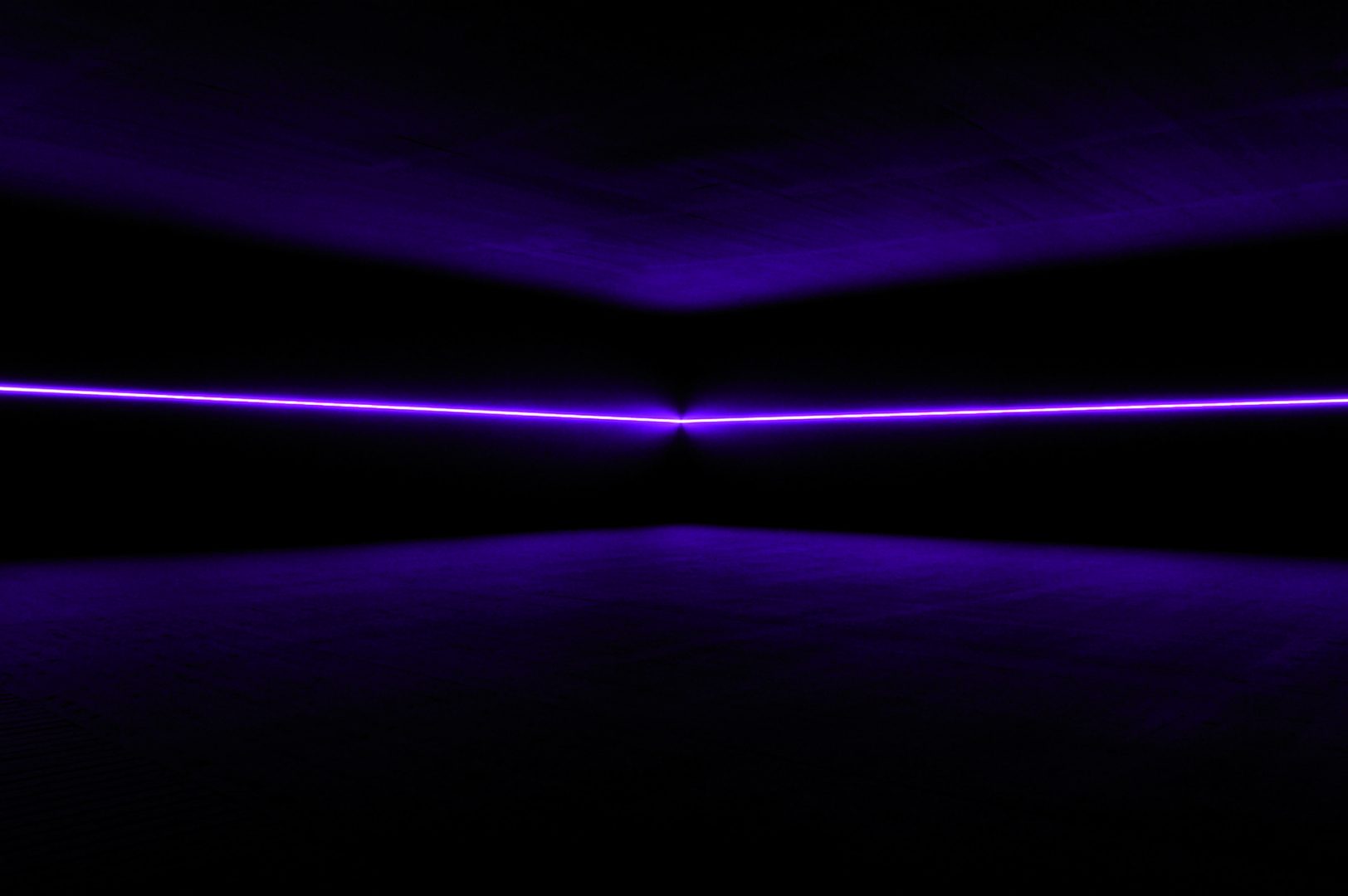 The pavilion itself is a daring interdisciplinary collaboration that merges art and architecture in an unconventional location. Visitors are welcomed to the pavilion through a louvered outdoor corridor, which also serves as a platform from which to observe the landscape. The ramped passage serves to slow the journey and focus the attention. Once inside the windowless pavilion, a thin horizontal line of light directed through a narrow gap at eye level encircles and invades the black space, uninterrupted by any visual obstruction. Eliasson describes the spatial and visual experience of accessing the pavilion and being drawn into the light installation as follows: "Both pavilion and horizon work with sequentiality and light: The visitor moves from the entrance of the pavilion, to seeing natural daylight filtered through its louvres, to the passageway leading into the interior (…), which brings one into the black space with your black horizon." Adjaye adds: "This project affords a unique opportunity in which the artist and architect share the same studio (albeit metaphorically) to engage, to respond to one another, and to respond to the site specified for the pavilion."
Calibrated to the specific light conditions on Lopud, the light changes color throughout the day, from sunrise to sunset, imprinting a horizon line onto the back of viewers' retinas and activating their memory of the natural horizon. Upon exiting the pavilion, visitors can draw their own "black horizon" line, which is embedded on their retinas for a few more seconds, onto the horizon that stretches between the neighboring islands of Šipan and Mljet, thus for a few moments becoming an integral part of the work itself.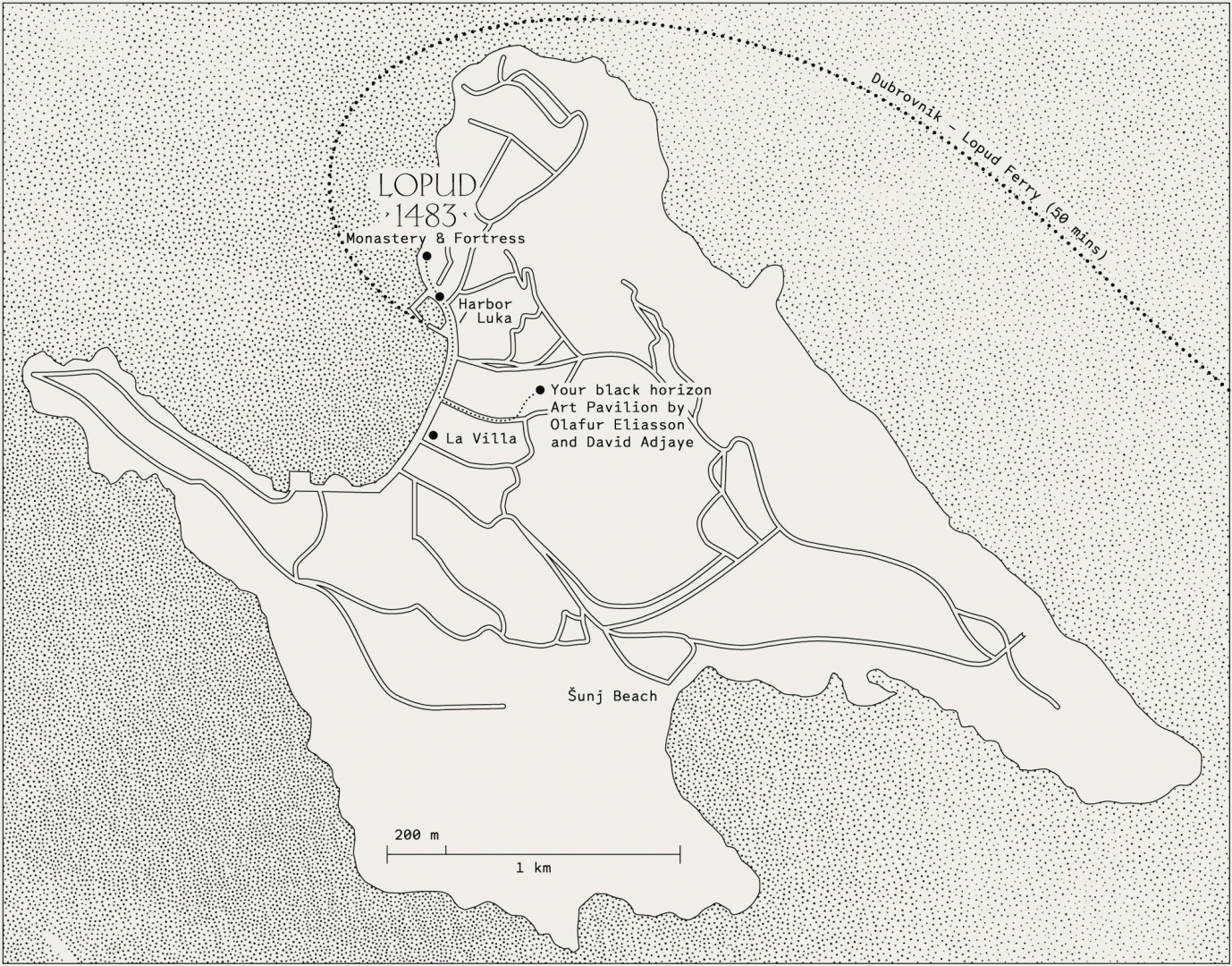 TEAM
DIRECTOR
Zdenko Ivan Jereb
PROPERTY MANAGER
Tijana Marjanović
PROJECT AND EVENTS MANAGER
Elica Vujičić
CONTACT US
Telephone:
00 385 20 322 123
General enquiries:
info@lopud1483.com
Booking enquiries:
booking@lopud1483.com
PRESS
Erica Bolton, Bolton & Quinn
erica@boltonquinn.com
+44 (0)7711 698 186
How to reach us
Lopud 1483 is located on the island of Lopud, Croatia, and can be reached via public ferry from the historic city of Dubrovnik in less than an hour. 
FERRY
A full timetable of the daily ferry schedule is available here.
PRIVATE BOAT
The monastery and island are also accessible by speedboat from Brsečine, a small village on the mainland about 40 minutes by car from Dubrovnik Airport.
To arrange a private boat transfer, please contact Tomo, a local skipper, on +385 98 747 107.
CAR PARKING
Since Lopud is an island with no car traffic, park your car near the pier in Brsčine (private boat transfer) or in the Port Gruž in Dubrovnik (public ferry). 
OPENING HOURS
Lopud 1483 exhibition areas, garden and fortress; Your Black Horizon Art Pavilion
Season 2020 opening hours will be available soon – for special visit inquiries please contact us to booking@lopud1483.com
TICKETS
We welcome both individuals and groups, please contact us for more details about personalised access.
Individual ticket prices:
Adults: 100 HRK
Students: 70 HRK
Children under 12: 50 HRK
Children under 3: free of charge
Group discounts available.
Your Black Horizon Art Pavilion: free of charge