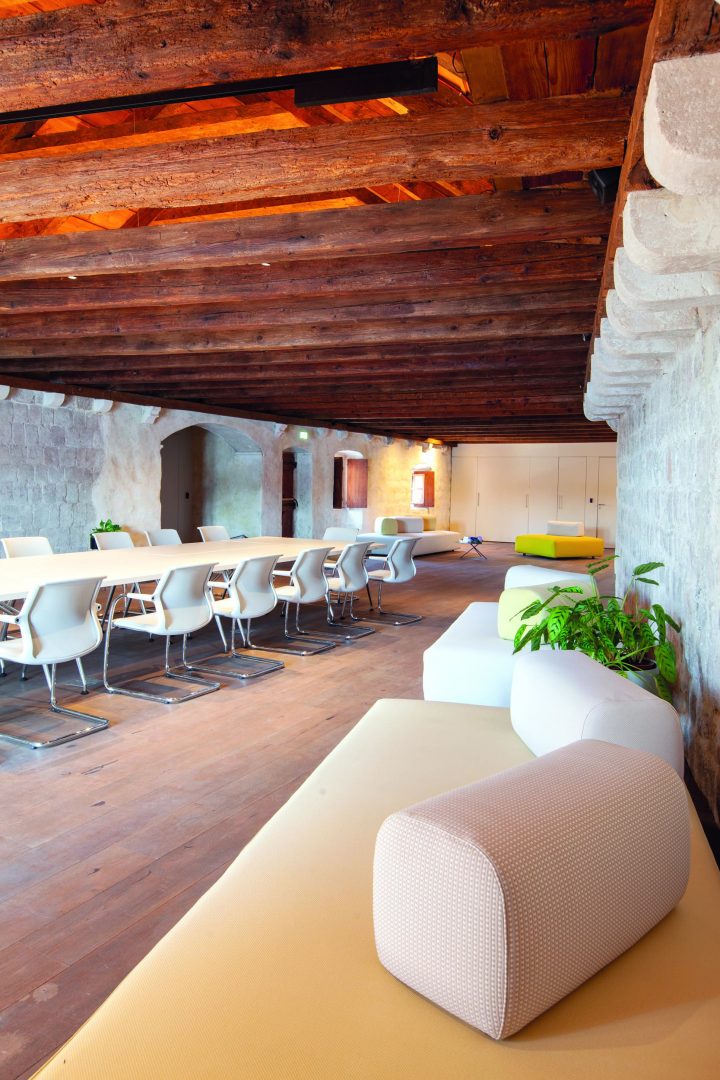 Lopud 1483 offers an inspiring space that allows busy minds to pause for a while, take a deep breath, and consider where they should be heading next.
Inside the simplicity of the stone architecture, you will find focused time with no distractions as well as the latest technology in meetings facilities, including interactive touch screens, a multi-channel sound system, and skilled technical support.
Our seminar room is suitable for meetings of up to 45 seated participants.