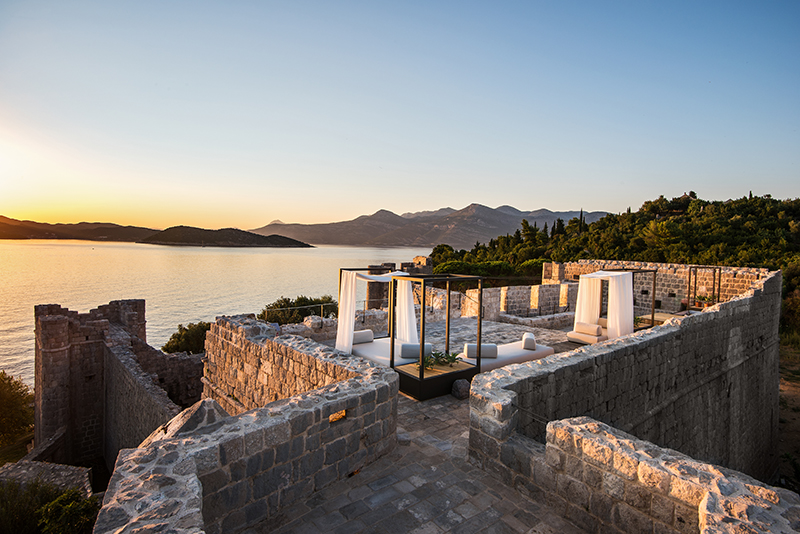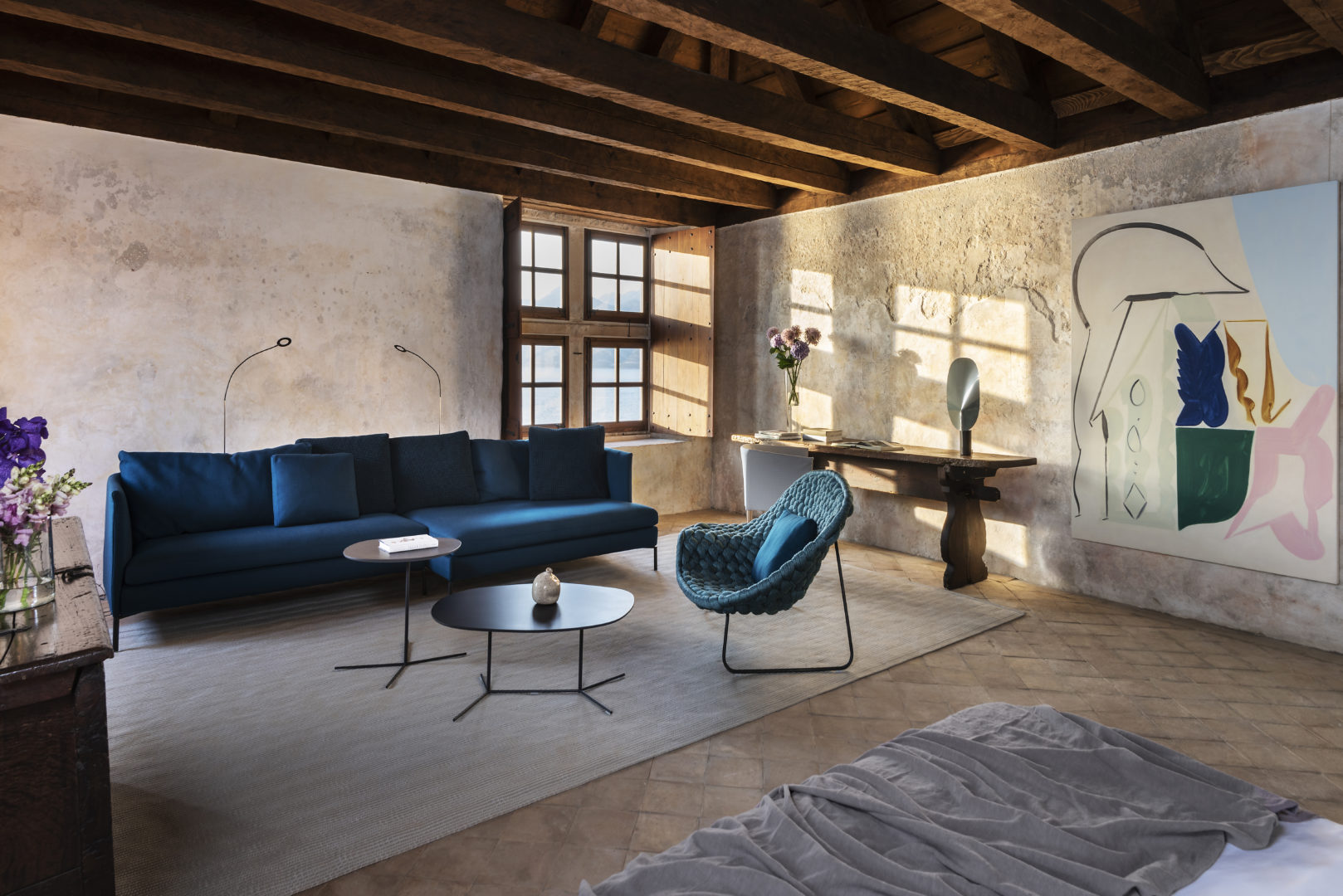 LOPUD 1483 is located on the northern tip of Lopud, Dubrovnik, in a Franciscan monastery that has been overlooking the island for centuries.
The property has been lovingly restored over the past 20 years by Creative Director Francesca Thyssen-Bornemisza and her family. She worked with the Arhitektri studio in Zagreb to ensure that every aspect was carefully designed in order to preserve the incredible history of the building. LOPUD 1483 is a living art gallery and the 13 original cells of the 5,000 square metre monastery has been transformed into five exquisite suites, with wooden ceilings, windows and floors and views onto the sea or medicinal garden. Each room features a unique combination of renaissance furniture, from the Thyssen-Bornemisza collection as well as bespoke new pieces by Italian designer Paola Lenti and contemporary art from the TBA21 collection.
Intimate meals can be enjoyed outside or in the Old Kitchen as well as cocktails and canapes on the Sunset Terrace, located on the top of the fortress, offering exceptional views of Lopud and The Elaphiti Islands. Wellness offerings include locally inspired spa treatments, Alchemy Bars, in-house meditation experts and visiting practitioners can be arranged upon request. This undiscovered island sanctuary has been designed as a place where history, art and botanical exploration ignite the senses. The property is also home to a Sacred Garden, complete with nine stations designed for meditation and contemplation, a traditional Franciscan Pharmacy.
Reservations contact: booking@lopud1483.com
For any trade enquiries, please contact lopud1483@perowneinternational.com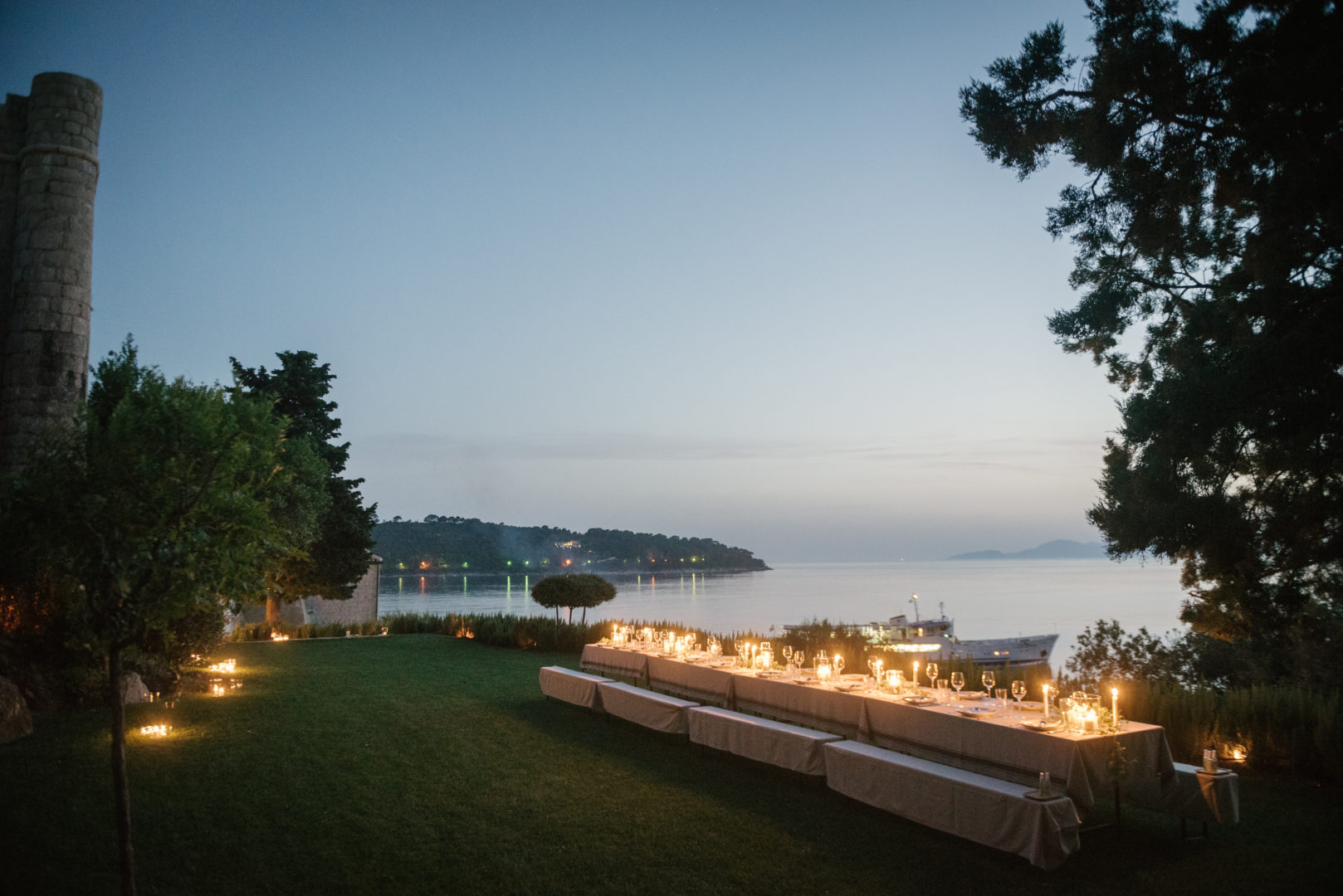 Today has been yours alone. But perhaps tomorrow others will join you – for a birthday party, yoga retreat, concert or business symposium (our beautiful and well-equipped board room makes this the ideal place for corporate residencies). Whatever your event, LOPUD 1483 will heighten its significance and add a sense of depth and peace. And, with such a variety of spaces to choose from, we can host occasions ranging from the most intimate to those that reserve the entire complex for your exclusive use.
To make this unique environment yours for an unforgettable visit, please get in touch. We will help realize your dream.
For ideas to inspire your perfect private event, please view our brochure.